Business Update - February 2021
by Bart van de Kooij, on Feb 26, 2021 7:05:31 PM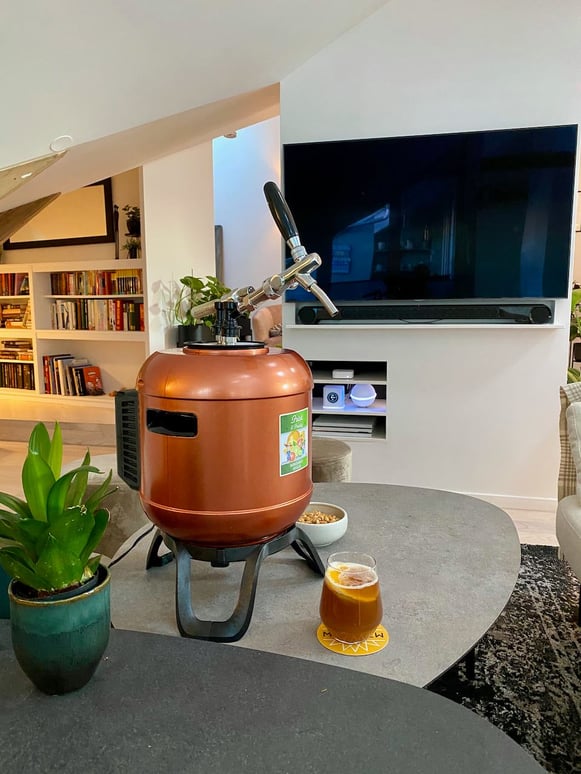 Happy February! We've been working hard to keep improving our delivery process and the brewing experience. As this month is short, we've a short update.
Batch 3
We're absolutely blown away by your support. Over two thirds of the promotion is already sold within 1 month period. We can't thank you enough. Just want to let you know that we're laser-focused on getting the improved Minibrew machine into your house or offices.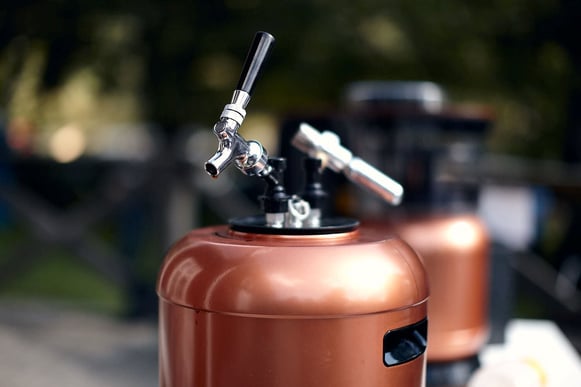 New feature and bug fixes
We've added the option to start brew packs from the brewery portal, this can be done either by scanning your QR-code or entering it manually in case there is now camera on your device.
Some small bug fixes regarding authentication have been implemented.
From March and on, we're putting more of our time into the brewing experience and trying to improve the experience bit by bit.
Brew packs
In the past month we've been trying hard to restock our brew packs. Most of our brew packs require many different ingredients from all over the world. Our partner is buying these ingredients to get the best quality possible, but sadly that means there isn't always supply as the demand is so high. We are doing the best we can to restock in time so you guys can keep on brewing!
The Hello World by House of Pint
It was for a long time unavailable due to the hard to get Mangrove Jacks Yeast. There is an enormous amount of request for certain types of ingredients, just like semi-conducteurs in the technology space. Now, we've the Hello World Brew pack back in our webshop, make sure to check it out!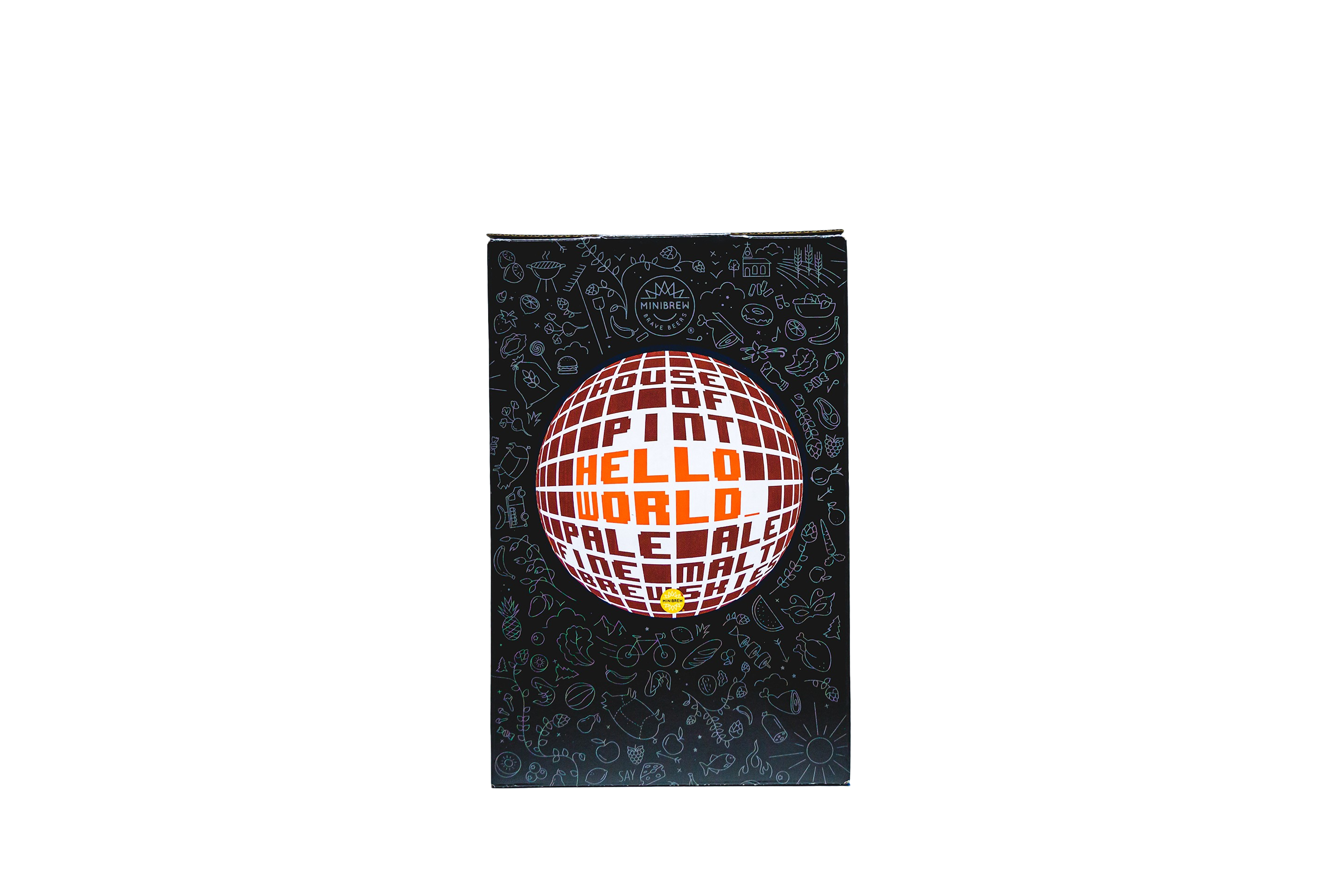 The hopfenweisse by Brothers in Law
A good quality of our ingredients is one of our top priorities, we have observed that the yeast has an expiry date at the end of February. We recommend brewing the hopfenweisse within 1-2 months as we expect that yeast will be less effective or might not work at all anymore. In case you can't brew within this timeframe, let us know, so we can ship the yeast separately!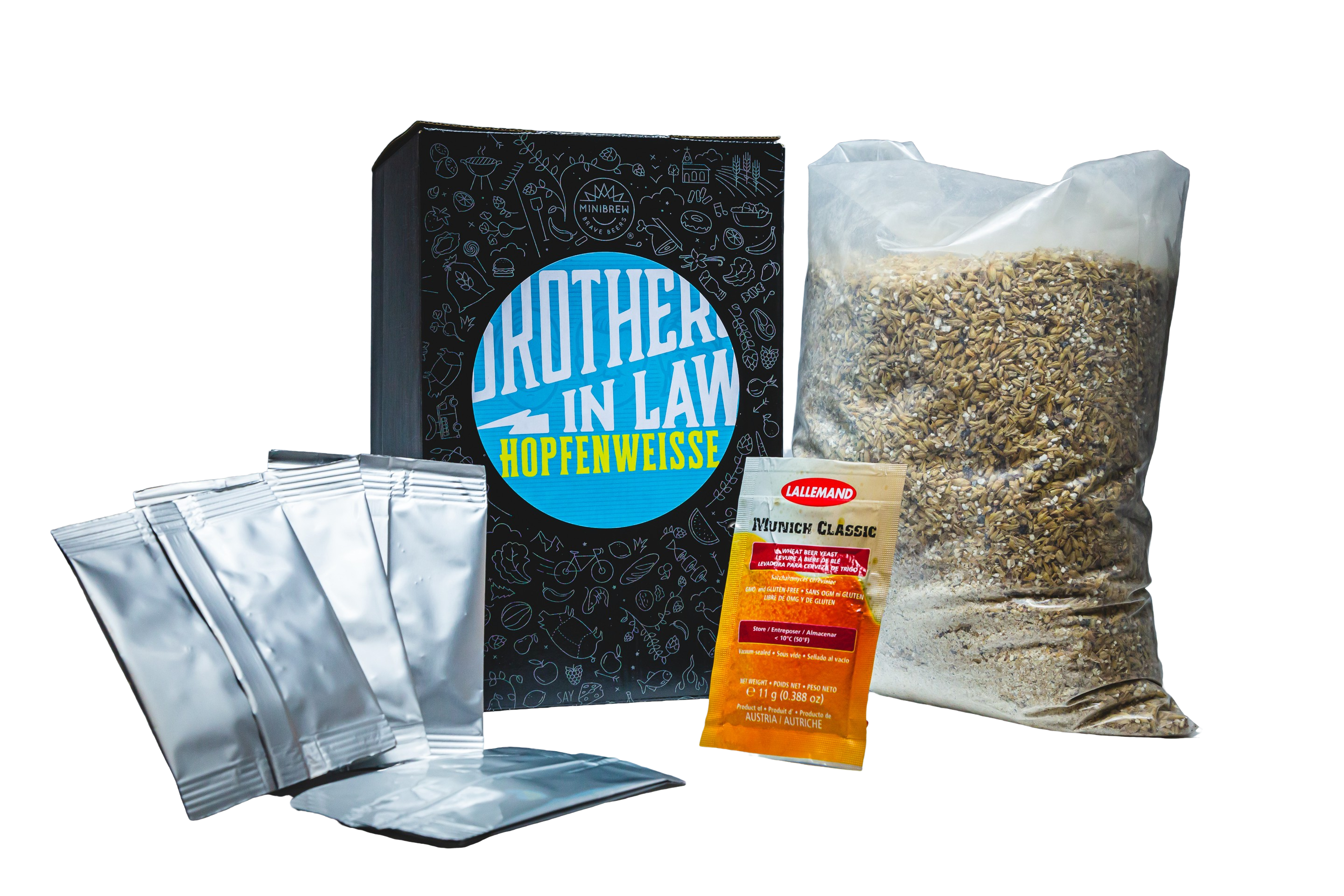 The Hopfenweisse which are ordered in our webshop from today, will have the new yeast included.
Terms & Conditions
We're always working to serve our community of master brewers and give you clear information and control over your product & services. In that spirit, we're updating our terms and conditions. The new terms and conditions will be effective from March 5th 2021.
In the updated version you will find more information about our Product & Services that you're using via MiniBrew Platform. Here are the highlights:
Delivering: As batch 3 is now being pre-sold, we extend the period from 2 to 20 weeks. Regular sales orders will be handled within 5 days (brew packs / spare parts).
Maintenance Service: In addition to the standard 24 months warranty period, we are going to introduce a Peace Of Mind Service soon. This gives you an extension of 1 or 2 years on top of the warranty. This POM service includes maintenance and repairs due to result of normal use of the machine
Returns: MiniBrew will bear the cost for pick-up and delivery as a return is based on non-conformity within the warranty period.
Brewery Portal Session

We've pushed back the session as our QA & Brew head Rolf has been incredibly busy with restocking and testing all ingredients for the brew packs. He will be the main host of this hour where he will guide you through the portal and recipe creation, as well as answering your questions.
The session will be on March 11th at 4-5pm Dutch time. Here is the link
We hope you enjoy this update. If you've any remarks, let us know in the comments. Thanks as always and keep minibrewing.
Cheers
MiniBrew Team