Business Update November 2020
by Bart van de Kooij, on Nov 30, 2020 7:49:52 PM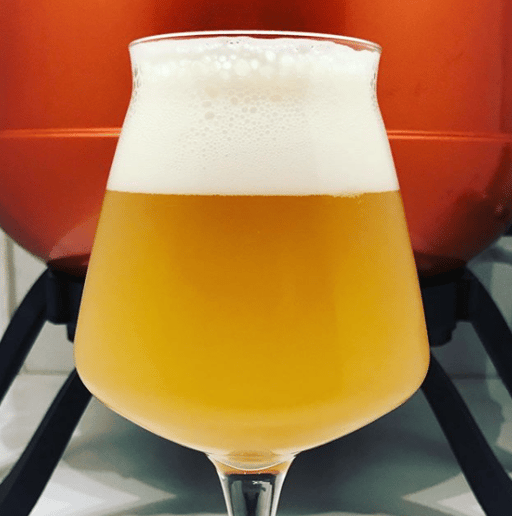 It's been an incredible month - as is usual at MiniBrew! First and foremost, we'll talk about availability and what's next for MiniBrew. Furthermore, we've welcomed a ton of new minibrewers in our family and Facebook Community hosted by our users.
Batch 1 is sold out!!!
Since November 2019, we've shipped over 700 CRAFTs / CRAFT Pro's and additionally 700 Extra Smart Kegs to backers, pre-order customers in over 60 countries around the world. That's over 1400 Smart Kegs total. Here is snapshot :) :)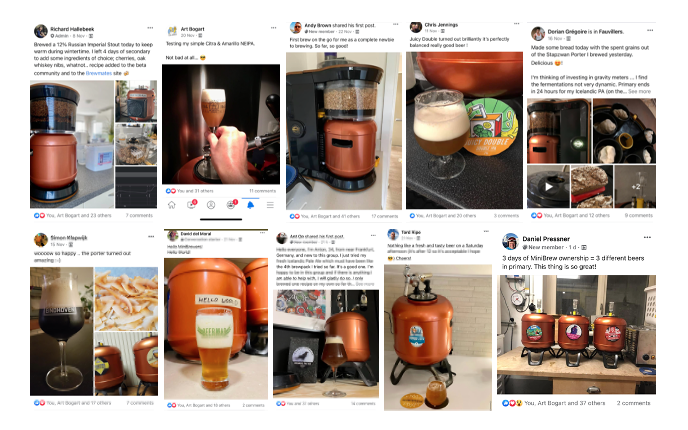 First of all, we want to say that the Minibrew community is spectacular. You have dazzled us with enthusiasm, feedback and posting photos how MiniBrew is helping you brewing incredible beers. You've created thousands of recipes and customize beers to no end.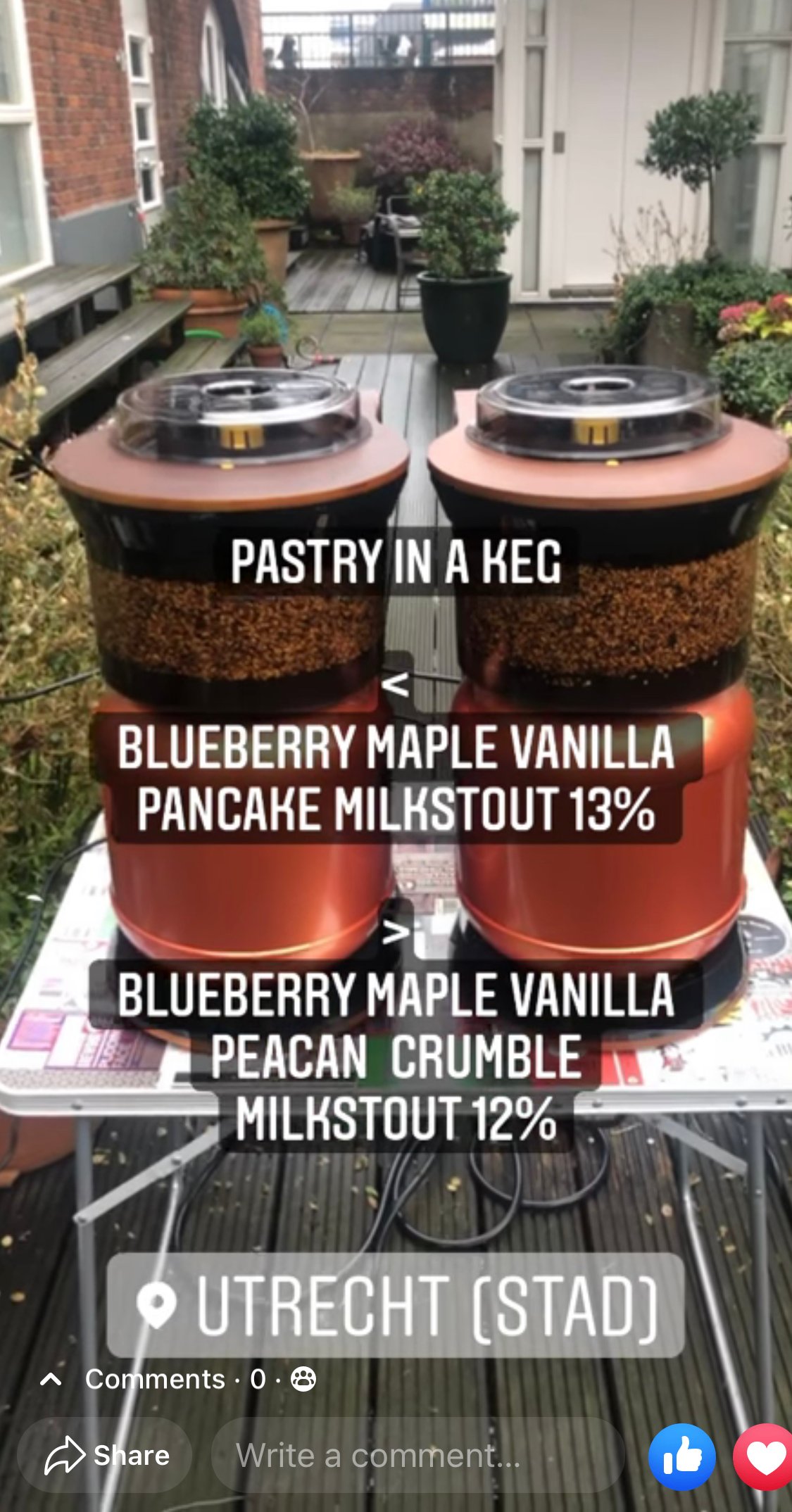 Seriously, one of the great things in the world is knowing that minibrewers not only find each online, but offline too, especially in Corona times to make new recipes on Friday afternoon
Batch 2 is coming very soon!!
We want to announce that we've new shipment of Minibrew's available in the first week of December 2020. It's a limited batch. At the moment, we've a waiting list of orders in place, so act quickly! Our distribution center will handle all orders to ensure everyone has their MiniBrew before the holiday.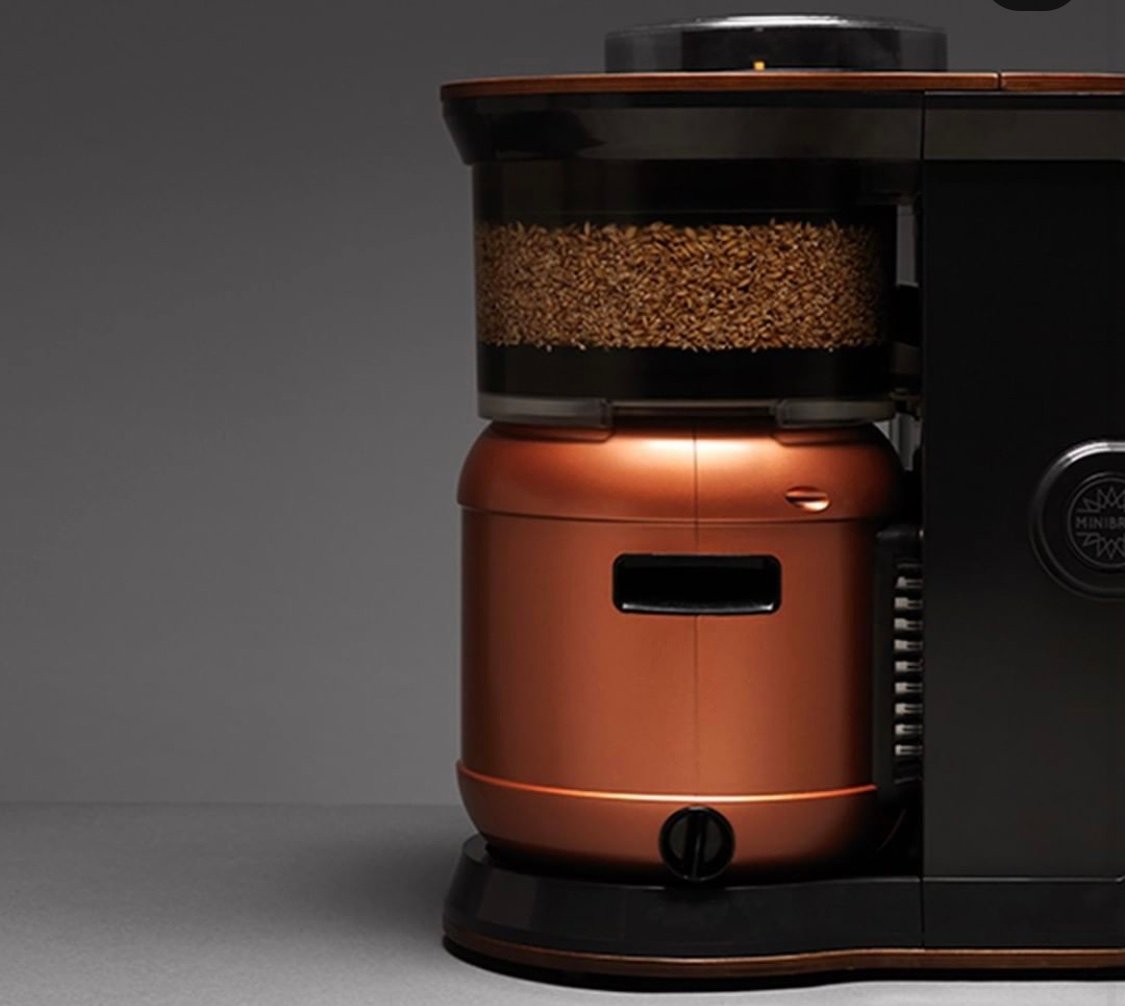 Refurbished CRAFT's
In the past, we've shipped products to influencers and reviewers who have used our product only a few times. At the moment, these products are returned and cleaned by our service engineers. Occasionally we'll be offering a refurbished product for €899. Check our webshop.
What's next for MiniBrew
Our mission is to create the world's best Minibrew and ecosystem. To accomplish this we have set forth the following goals for the next year:
Create a solid foundation for starters and experienced brewers
Manufacture and ship with the goal of getting MiniBrew's into as many households as possible
Improve the quality of beer made by Minibrewers
#1 Software
At the moment, our software team is laser focused on improving the Pro-membership possibilities. To date, MiniBrewers have created 3.489 recipes… so this is a major priority for us. We recognise that not all of you have access to this database, so we're working in a fast pace to expose more features, making it easier for you to search beers and you can build better recipes. Secondly, enabling MiniBrew recipes (brew packs) in the Brewery Portal is also a priority. We want to make it easier for starting craft enthusiasts to switch to the Pro version to become master brewers. For the current pro and more advanced users this means more beers that can brew and greater functionality.
#2 Manufacturing
On the manufacturing side, we're continuing with development of MiniBrew version 2. We've placed a new purchase order to meet the increased demand for MiniBrew. From mid H1 in 2021 new MiniBrew machines will come from the production line.
#3 Brewing
On a brewing level, our in-house brewmaster and food/technology expert, Rolf is focused on continuing to improve the quality of the beer. A major priority. We recognise that some Brew Packs are more bitter than others, so we're analysing the brewing process and brew packs we offer. Secondly, we're looking into improving crush and filling methods of our brew packs.
Shipping to pre-order customers
Moving forward, we've contacted all people who have placed a pre-order at minibrew.io or via Indiegogo campaigns. If you've not received your MiniBrew, there are a few things that may have happened
Shipping details are not completed. About 89 people have not entered full shipping information for us to proceed with shipping. Please add your phone number
Shipments to dry-countries are paused due to local regulations. As an alternative you can select an EU address and ship it yourself
Shipping is in transit. You will always receive a notification from either UPS or DPD about your tracking number. If you didn't receive anything, you can contact hello@minbrew.io
As soon as a new batch of MiniBrew's is ready and shipped to our warehouse, we will remind you of your shipment options. At this time you'll be able to choose to either have your order delivered or wait for version 2 of MiniBrew. We've shipped batch 1 around the world as long you're willing to pay the extra shipping cost and will remain to do the same thing for batch 2 and 3.
My MiniBrew malfunctioned. What now?
So far, we've received reports of some MiniBrew that have some sort of issue in the field. When you encounter a malfunctioning, please share your ID number (you can find this at the back of the machine or keg) and your order confirmation with the support team (hello@minibrew.io).
Each user has a limited 2-year guarantee from the date of delivery that the Products are free from defects in workmanship and materials.
MiniBrew will carry out maintenance and repairs on the Product (parts and labour) insofar as such work is required as a result of ordinary wear and tear through normal use.
All costs involved to repair a Warranty Return are covered including picking up the Product(s).
Our service engineers make the repair their priority. From the collection request to return your products takes on an average about two weeks.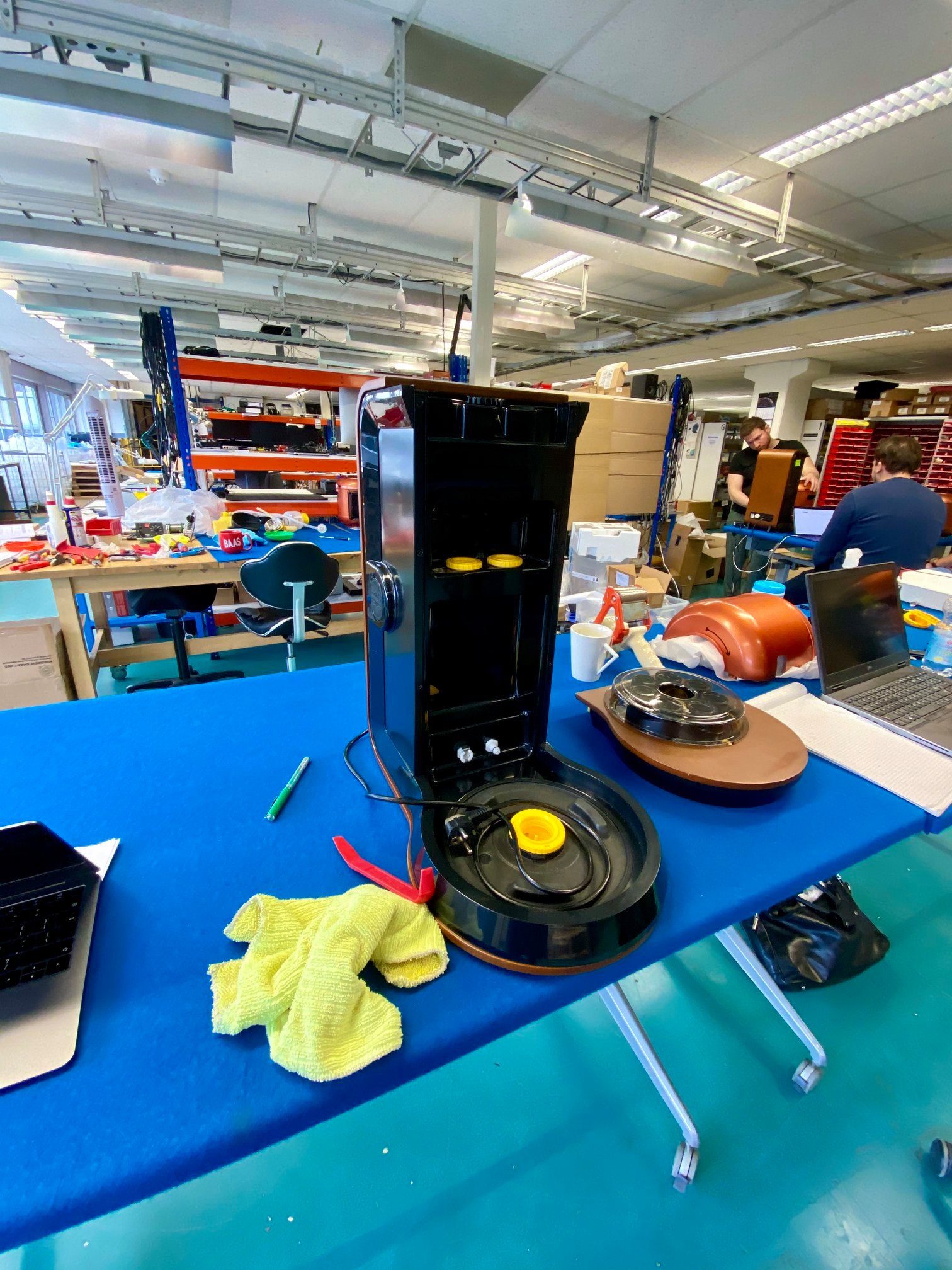 Work station at our repair & return center.
Can I get Replacement Parts?
Great news! You can now buy replacement parts directly from the Minibrew store. If something broke within your warranty period, please sent an email to hello@minibrew.io - please include your order confirmation, so our support team can have a check if you are eligible for a free part.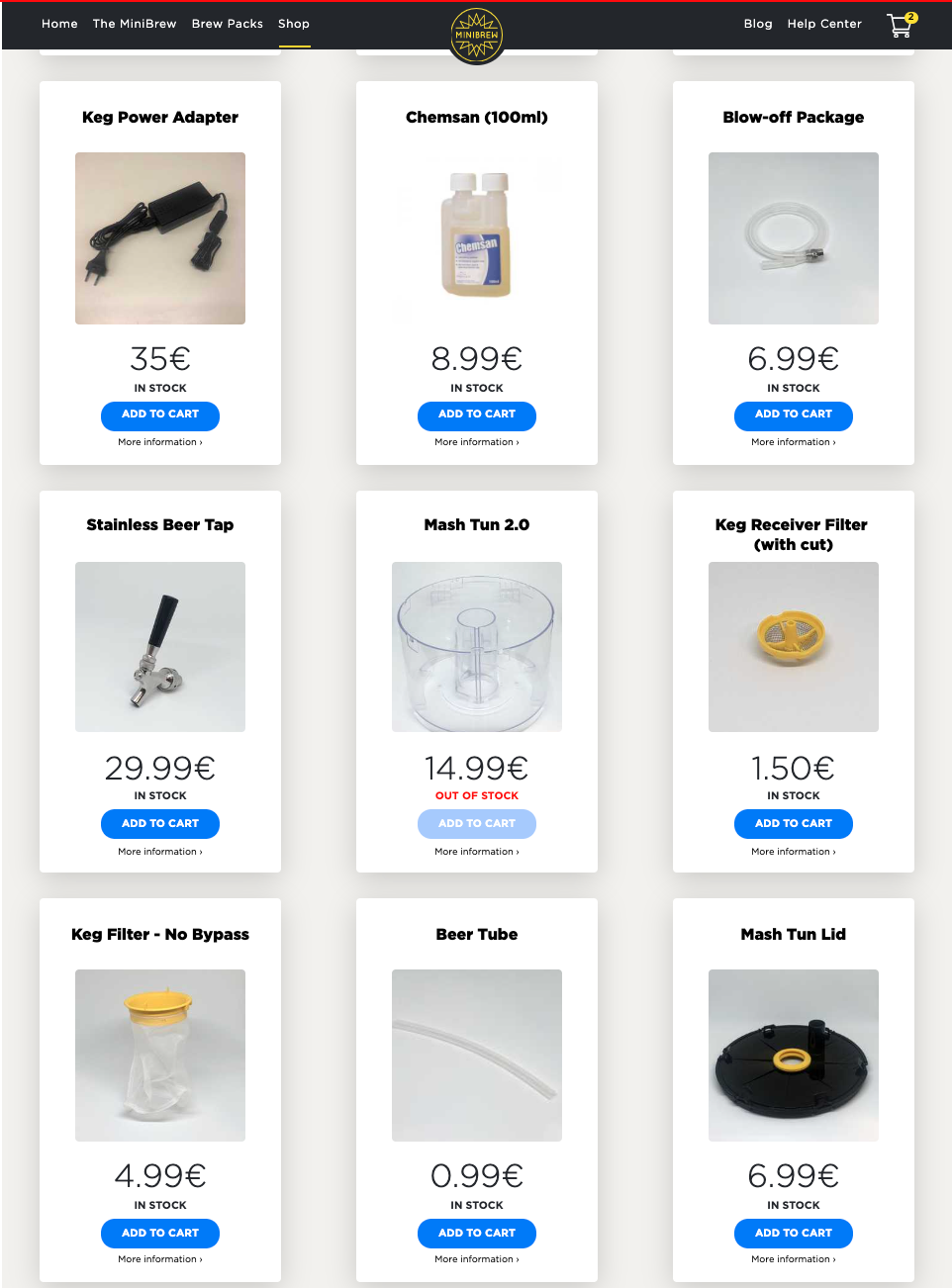 I've brewed more than 10 times. Do I need Periodic cleaning?
The MiniBrew Base Station and Smart Keg are regularly cleaned after every brew and fermentation session by either the CIP or manual cleaning. While these cleaning actions remove the majority of the impurities both internally and externally, there is some extra attention required for some components.
From now on, We've integrated periodic cleaning steps App or the Brewery Portal shows which steps you require to take.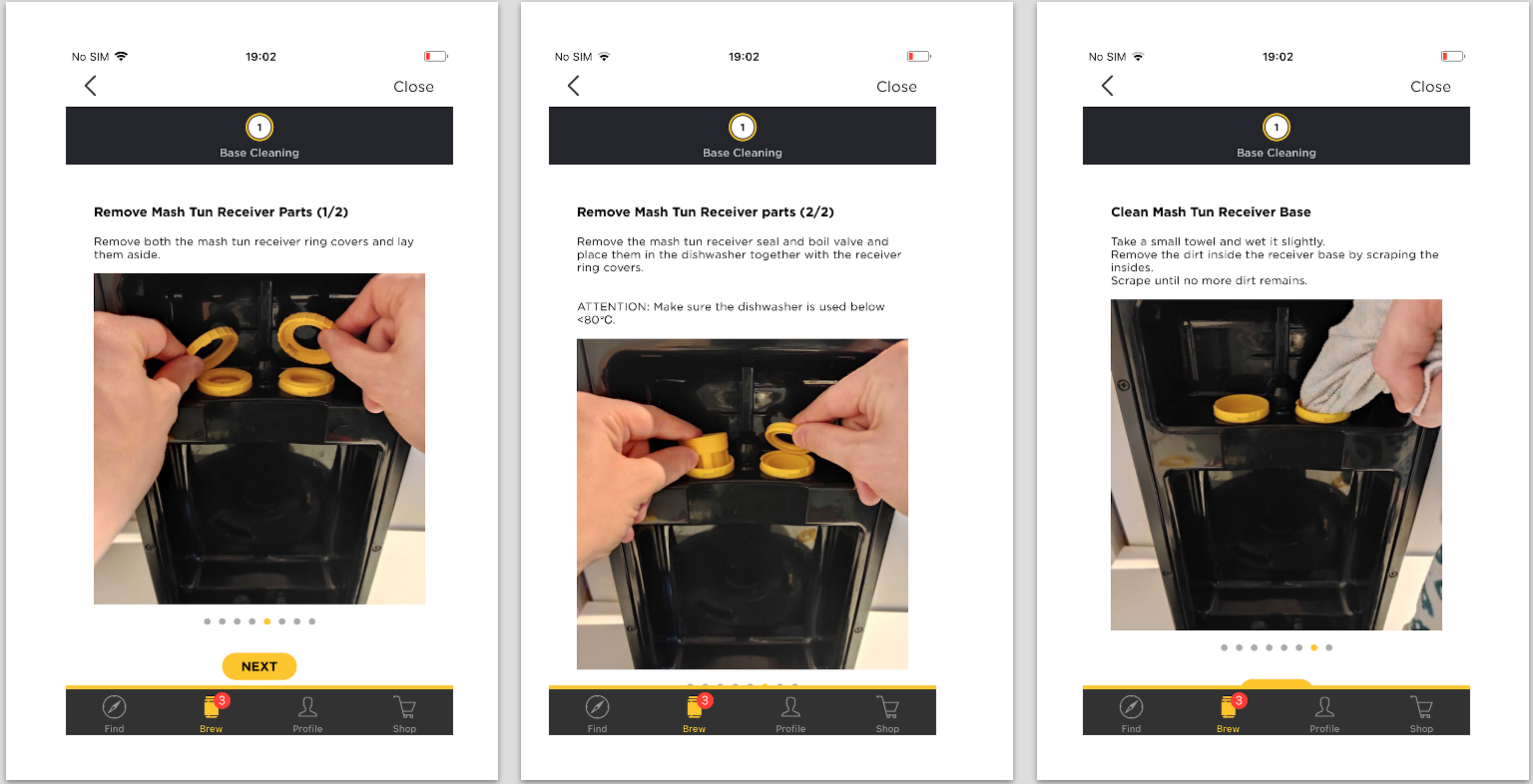 We strongly recommended to perform the periodic maintenance programme after every 5-10 brews (instead of 25 brews we've communicated earlier) Better safe than sorry.
5 when using high sugar content beers
10 when using low sugar content beers
In general every 3 months.
Here is link to our Help Center about Periodic Cleaning steps.
Improvements to MiniBrew Support
As you might know, our team has been downscaled and we don't have a dedicated customer service team. From now on, everyone works on support. From the Managing Director to our software engineers and brewing Master. We've made a ton of improvements over the past couple of months.
Due to increased sales and shipment level, Our support team, while extraordinarily energetic, has been overwhelmed fairly often causing 1-3 day delays in email communication. Generally these delays occur right after updates (like this one...) and mostly backed up due to massive numbers of questions related to shipping.
As a team, we read and listen to almost everything related to MiniBrew. If things are quiet on a certain front, it's not that we're ignoring it, but as a small team, it takes time to put processes and plans into place that will really satisfy the wants/needs our community has. We thank you for your understanding.
Final note
You can reach out to us at hello@minibrew.io if you have any questions about your Minibrew CRAFT, Minibrew CRAFT pro, the ordering process, or any other concerns. We hope you enjoyed this month's update and look forward to hearing feedback in the comments below.
Cheers