Business Update October 2020
by Bart van de Kooij, on Nov 4, 2020 3:00:06 PM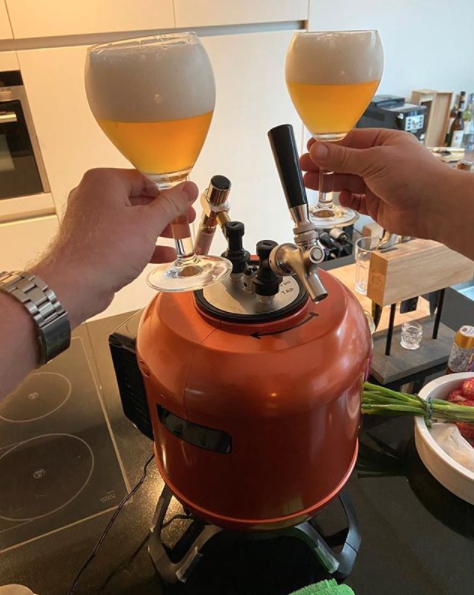 As MiniBrew is growing in terms of welcoming new users, we noticed that brewing beer has become an integral part of life. Especially in these days, when bars and restaurants are closed and travel is more restricted, we all want to spend time in our house with our family and friends to tap fresh crafted beer.
In this update, we're excited to announce an extension of our work: Soon, we will be launching recipe sharing for every pro-members with access to the brewery portal. And want to give you a jump start on self-cleaning and sharing insights about our maintenance program. But first, we want to start with Smart Keg news.
Refurbished kegs are back!!
As the winter period is coming and less to zero bars are open to drink your fresh craft beer, it's an ideal time to get yourself an extra Smart Keg. Here is the link to our webshop. It's offered for the reduced price of €279. That's a discount of €110.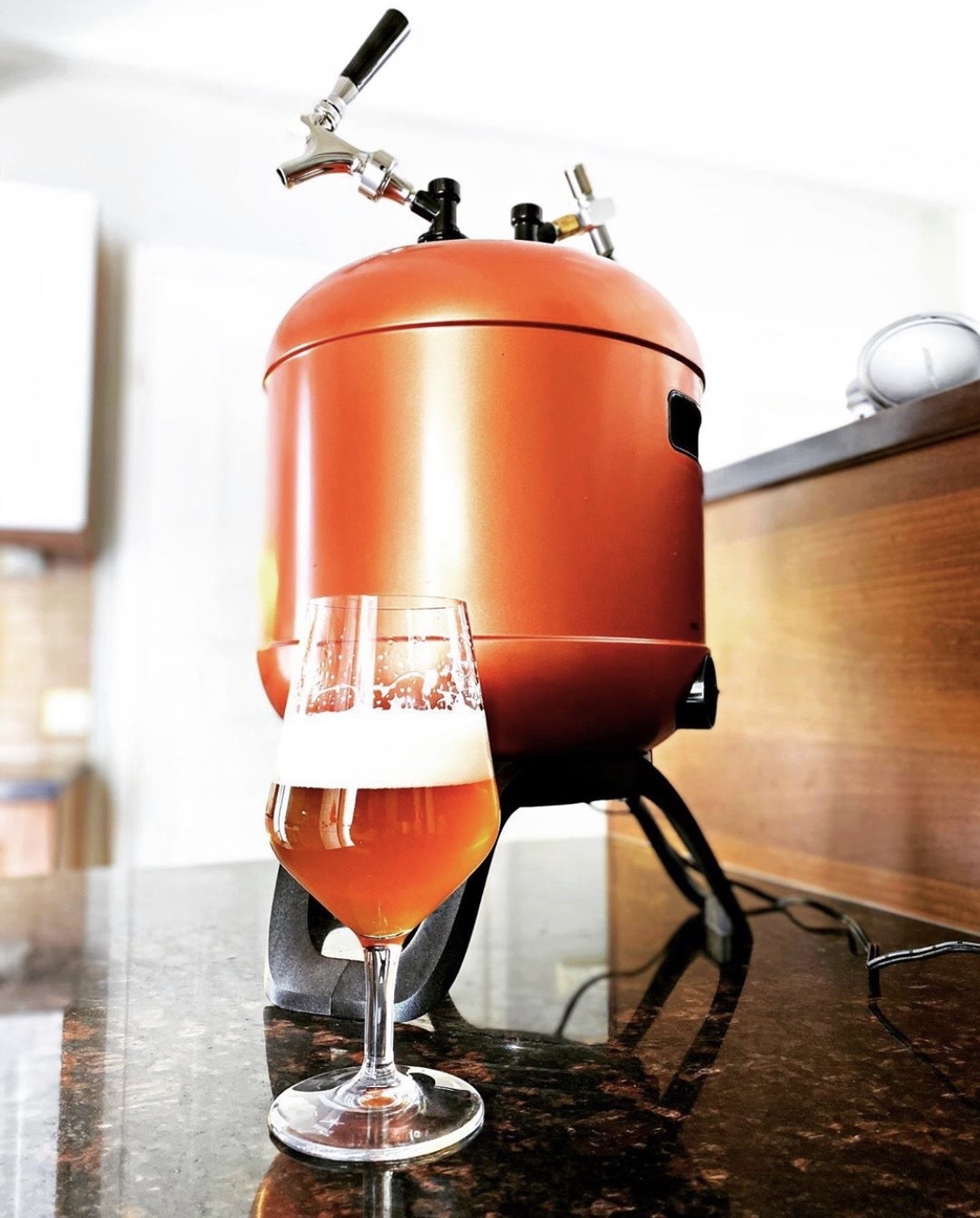 MiniBrew Recipe sharing
An overwhelming amount of feedback from the beta group gave us enough input to improve the first version of recipe sharing inside the portal. We're still working on some features/tweaks we feel are required before we release it to the public. These include:
Adding notes
Adding a rating system
Improving the performance
Updating the sharing mechanism
The current beta users haven't held back in sharing their recipes, so we're excited that once this will be available for everyone there will already be some solid recipes to brew in there!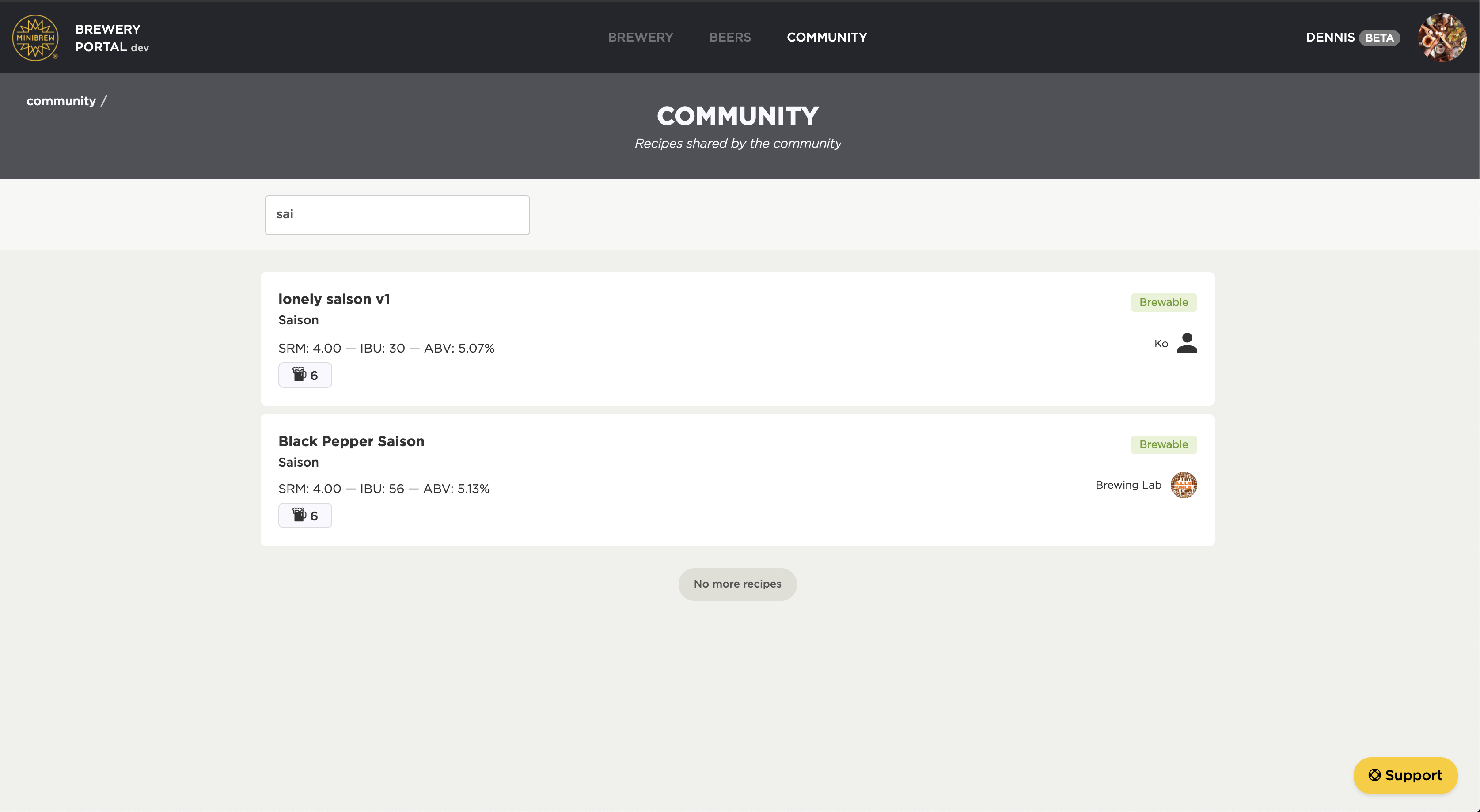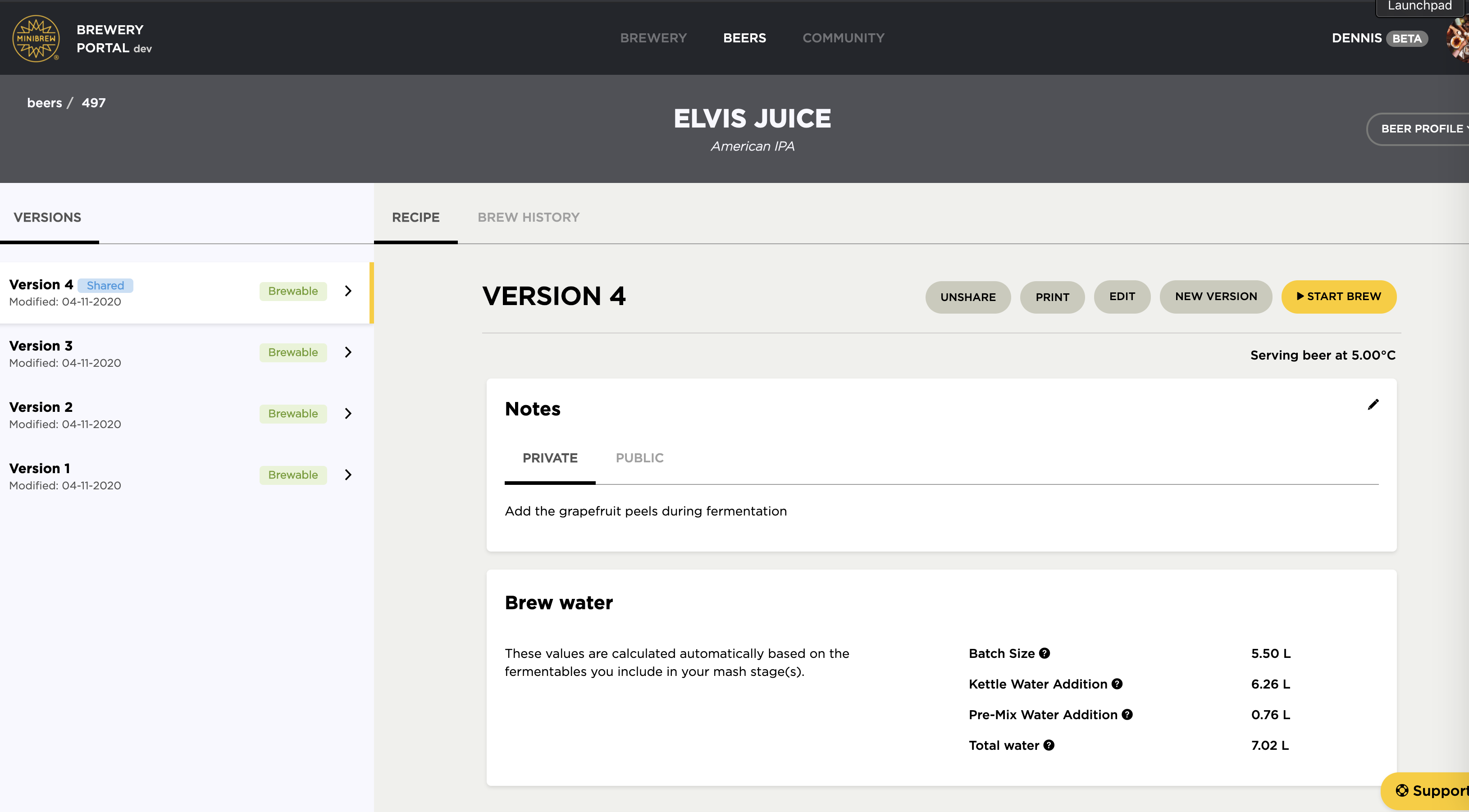 Brewing without Android
We often hear that not having android is a shortcoming of buying the MiniBrew. For anyone with a bit of brewing experience you can brew with MiniBrew without android. You only have to take a pro-subscription on the brewery portal which gives you access to a library of recipes and freedom to create your own brew via a laptop or desktop. Nonetheless the development of Android app for starters have resumed.
Self- Cleaning after 25 brews
No matter what your brew, you will need to clean all yellow parts of each brew as you have one of the most mechanically advanced brewing machines in the world. The machine is designed in a way to reduce the necessary cleaning after each brew. As for now the Clean In Place container cleans all tubes and connectors to ensure you are ready to go to the next brew. In addition, the User Actions recommend which yellow parts you can put in the dishwasher.
When you hit 25 brews, it's required to go one step deeper in cleaning the yellow components. Here are 6 essential items that needs a check-up after 25 brews.
#1 - Cleaning Keg receiver body
After removing the ring, seal and filter, we suggest using a spatula to clean the space between the outside and inside diameter.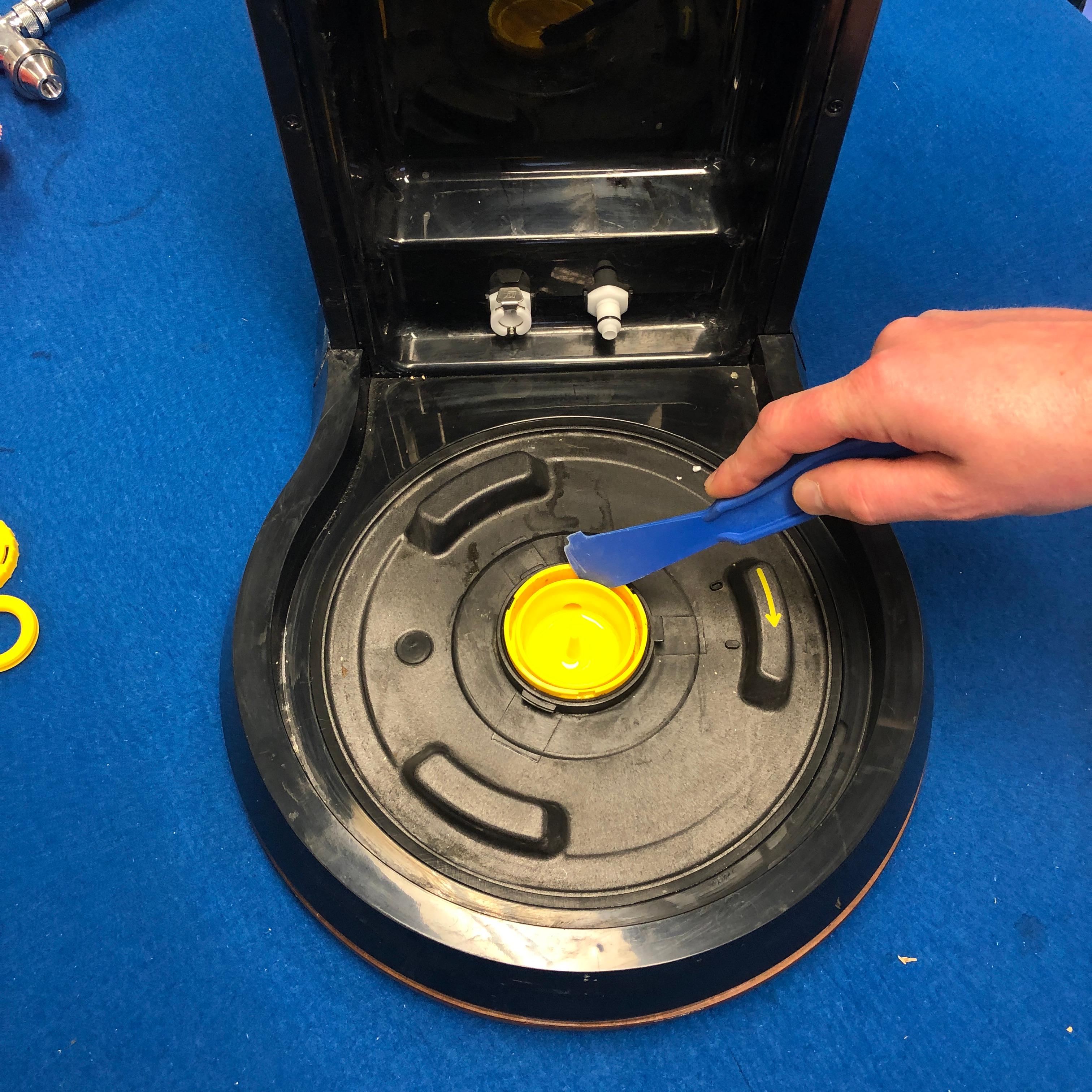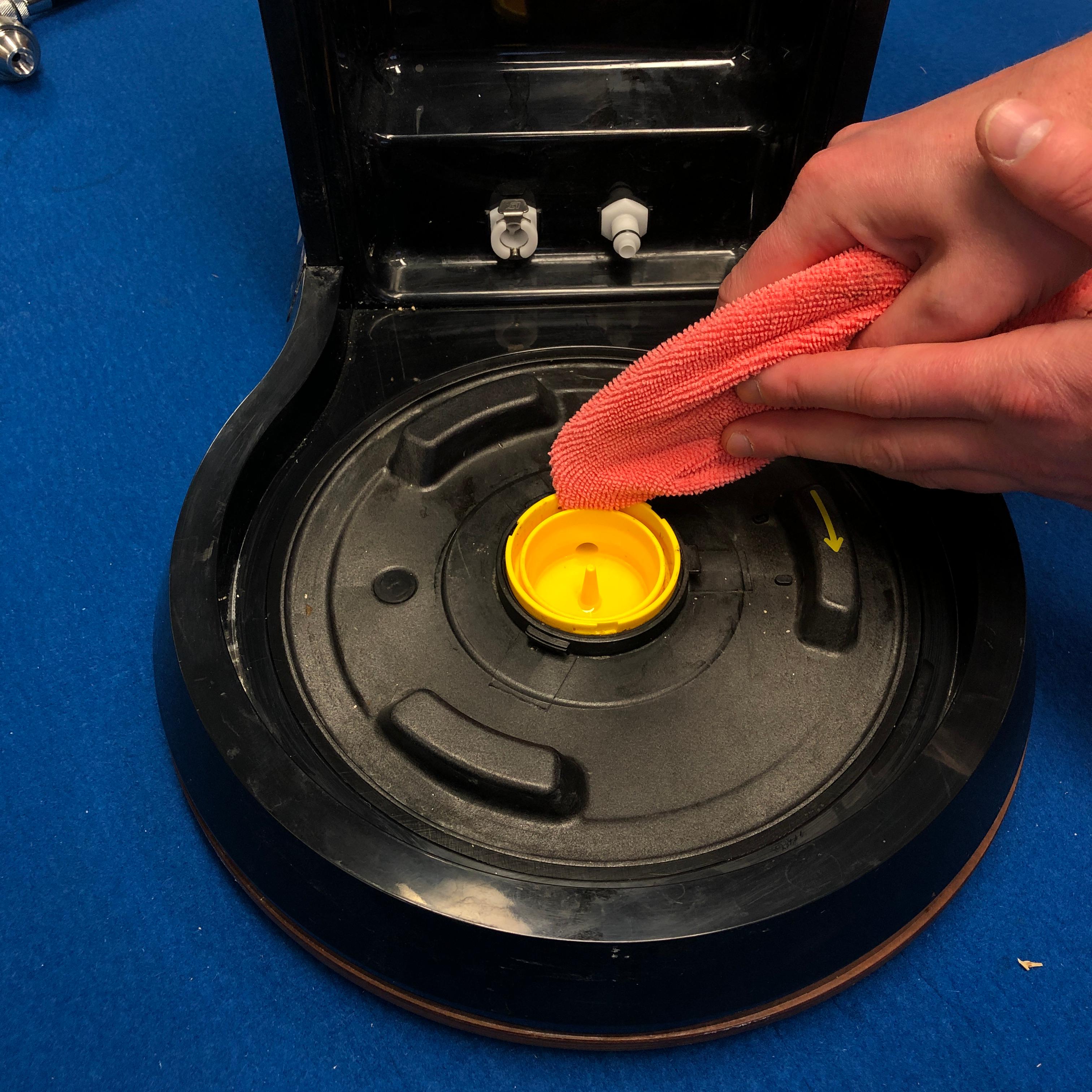 #2 - Cleaning Mash Tun Receiver Body
After removing both rings (left and right), the seal, we suggest using a clod to clean the inside body.
Wondering how to get in Mash tun Receiver Body? Please check the following video
You can go one step further by cleaning the mash tun receiver body itself. Here you can see how it's done. If this is one bridge too far, we will offer the complete part as an user replacement in our store.
#3 - Keg Ball Valve Body (we should make this part yellow next run)
Use a tooth brush and spray the ball valve with Starsan or Purosan to clean the valve.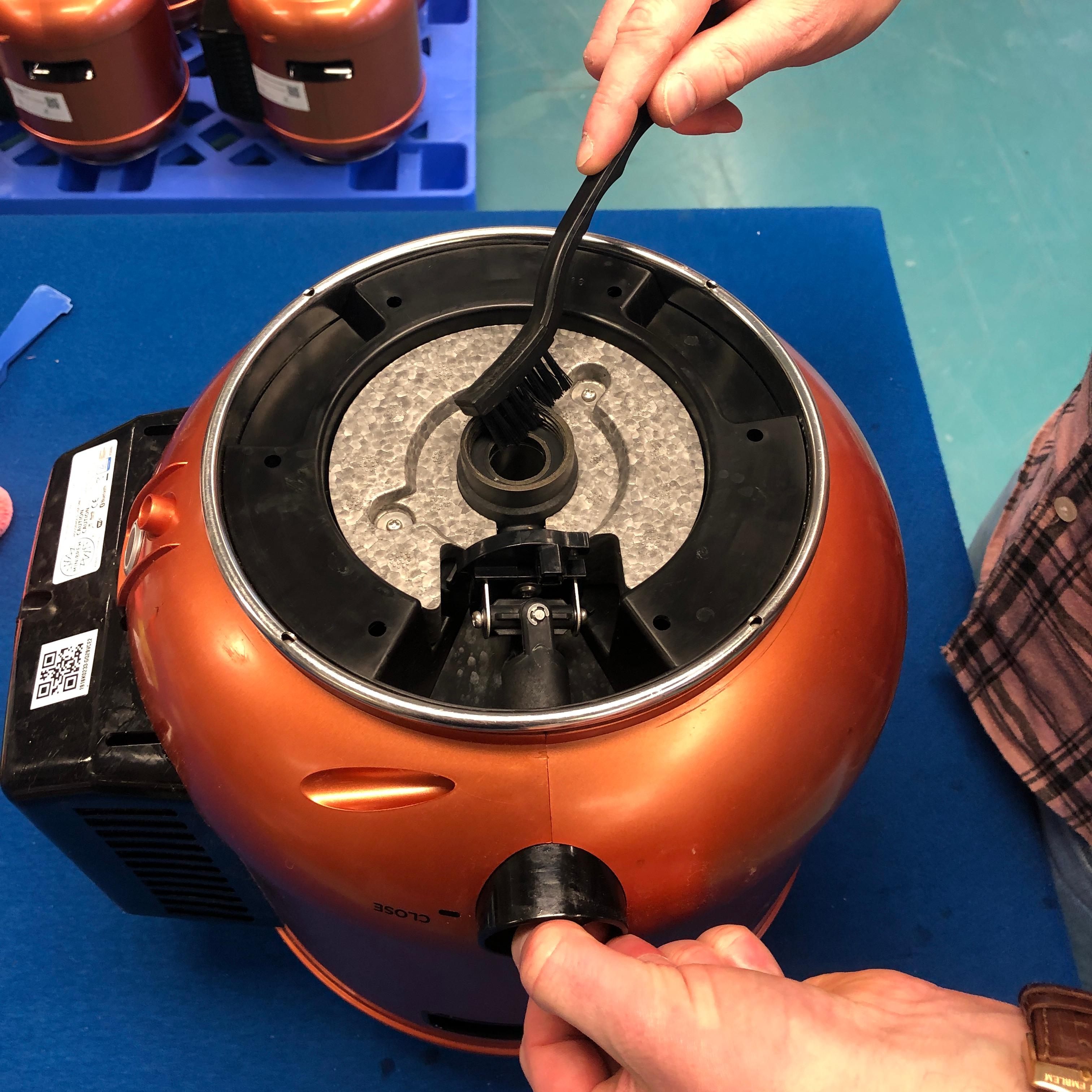 #4 - Keg Neck Seal
No beer or wort can hit the seal in a normal way, but it can happen dirt will come inside the ring. We recommend to use a spatula to clean the edges between the keg and the seal.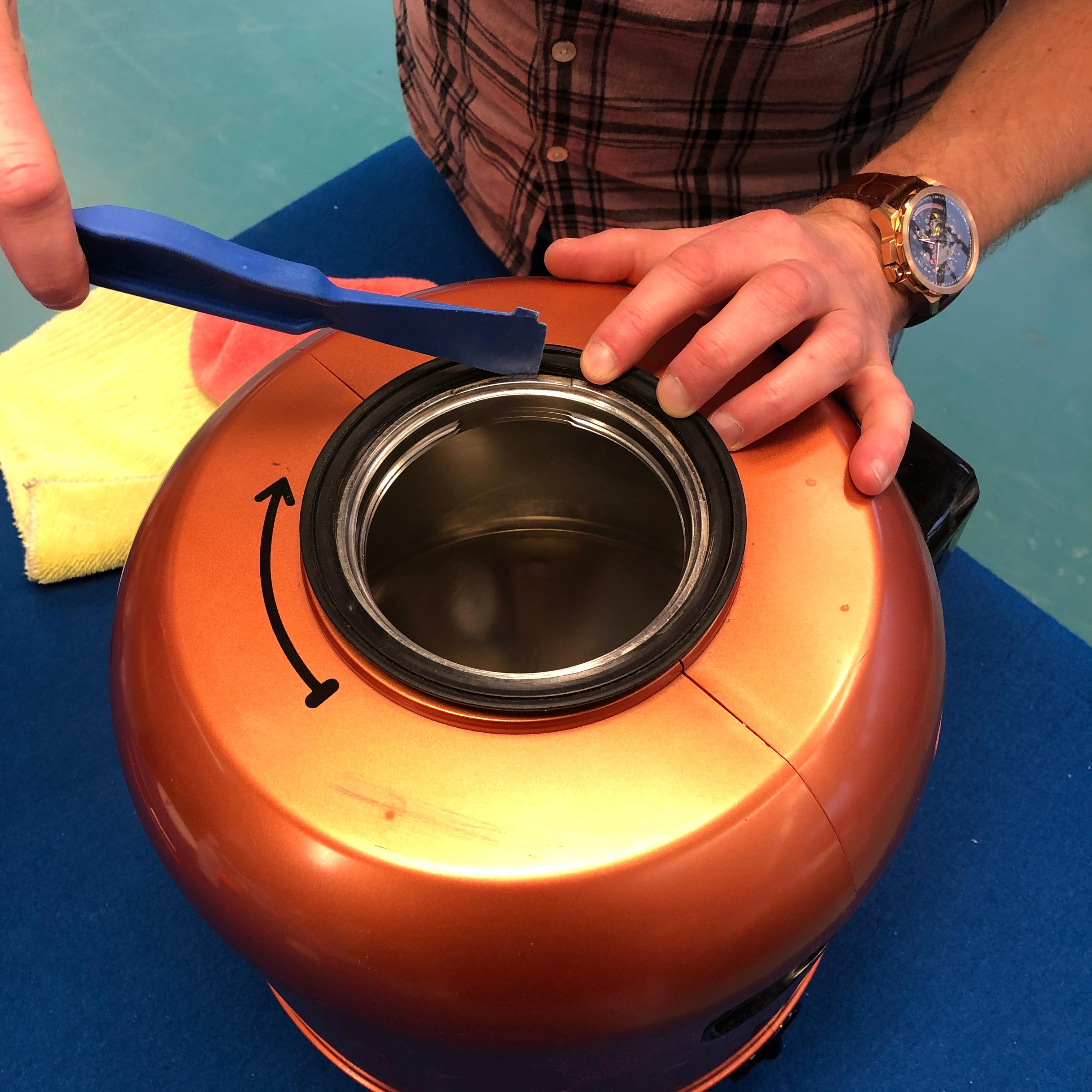 #5 - Keg Fan Cover
Depending on the room, the fan cover can get dust which blocks the cooling element. We recommend to use you vacuum cleaner to clear of the dust.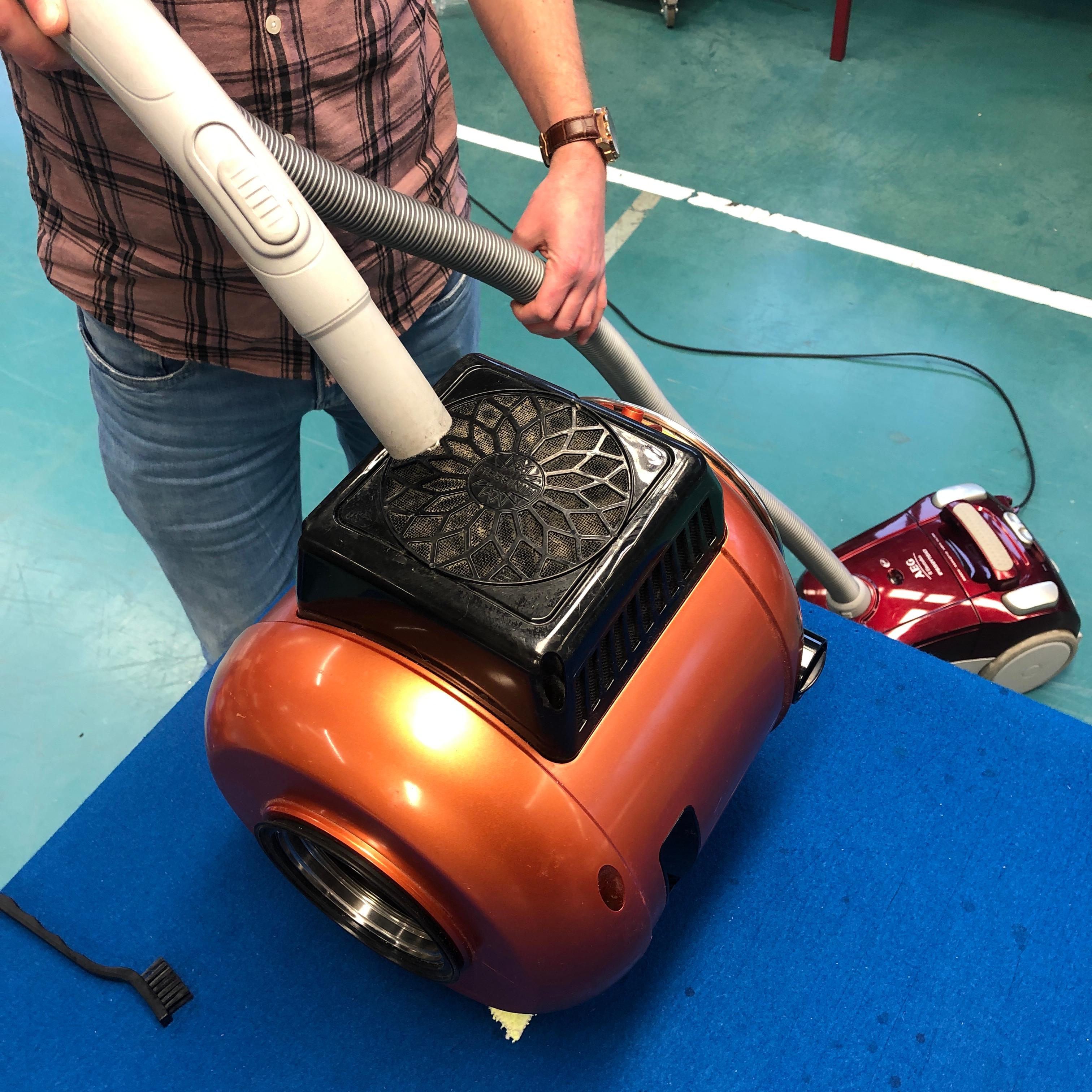 You could use a toothbrush to clean the remaining dust.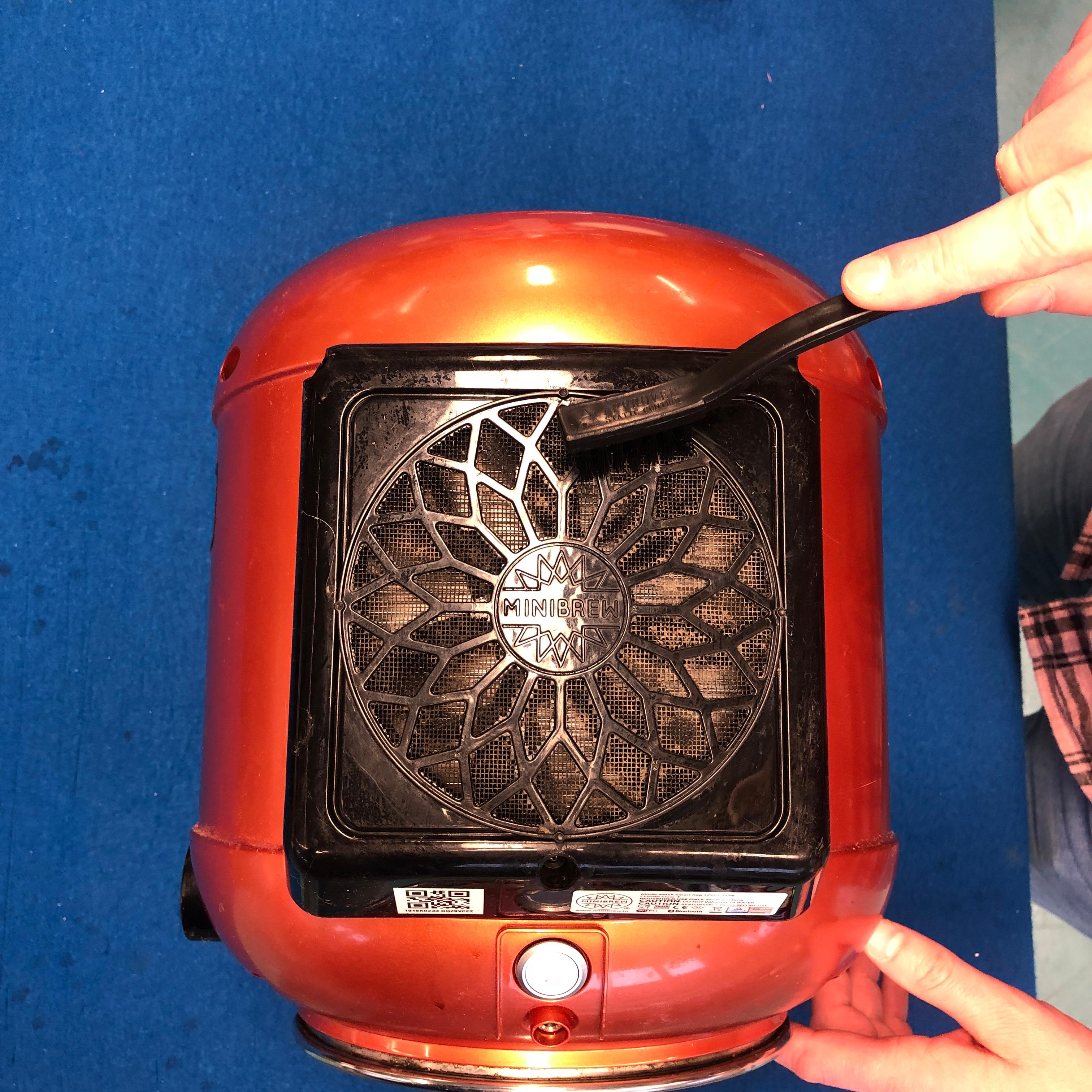 #6 - Beer tap
This the most crucial part between you and fresh tapped beer. The dishwasher removes most of the residues, but we do recommend disassembling the component and cleaning it.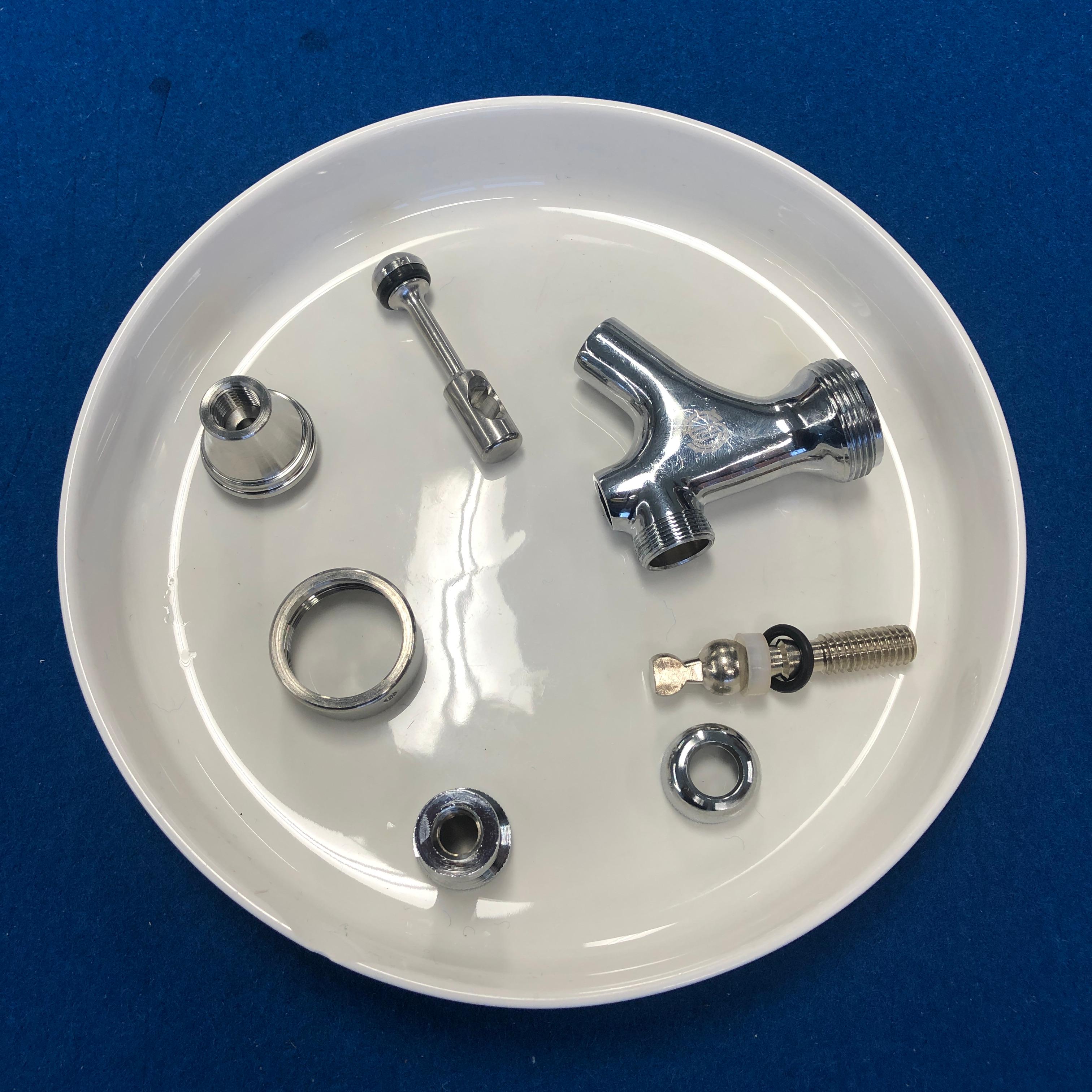 Wondering how to assemble the beer tap? Please check the following video:
Future maintenance plans
As we grow as a company and learn some users have hit 25, 40 or even 50 brews within a year, we will bring functionality to your account and will proactively notify you when your brewing machine needs servicing. Your account will become a portal where you can access your MiniBrew service history and view its performance alongside any maintenance procedures. This gives you information that is readily available to you.
Based on your brewing data, we'll share what kind of check up is required and you can perform yourself. If you don't have time to do it yourself or don't want to do it, our Master Brewer can then make sure any wear and use is periodically checked to keep your brewing as long as possible. Check-ups by our Master Brewer will come at a cost. We're experimenting with pricing (€150-250) to understand what's needed. This way of working brings an unique advantage as your machines communicate with the app and our servers to monitor the performance to forecast potential issues.
Our machine is designed to be modular and it's very easy to maintain your machine with the basic tools. The more we evolve the more localise we want to make the experience and hope that more brewers can carry out maintenance themselves. It's going to be a step-by-step-process to bring this service to the next level.
Expanding accessories
At the moment, we're going to expand accessories in the short term. As we've noticed that you wish to get replaceable parts. The new mash tun will be one of the first parts. It's on the way from the factory to our warehouse by plane. Next to that, we will offer the regular tap and future beer tap with flow control, co2 regulator, Blow-Off tube, Silicon Grease and replaceable yellow parts such as the mash tun receiver body.
Other hop bits
If you're an indiegogo backer and have not received your machine yet, please reach out to

hello@minbrew.io

and share your ID number, so our delivery team can check the actual shipment costs for you.

We've updated the previous called service pack with a new name, called Starter Pack and upgraded the content of the pack as well. Silicone grease and the blow-off tube are included. Each Starter Pack is automatically added to a CRAFT, CRAFT Pro or CRAFT Pro+ order.
You can reach out to us at hello@minibrew.io if you have any questions about your Minibrew CRAFT, Minibrew CRAFT pro, the ordering process, or any other concerns. We hope you enjoyed this month's update and look forward to hearing feedback in the comments below.
Cheers