Homebrewing Has Surged During The Pandemic
by MiniBrew Team, on May 19, 2020 4:48:05 PM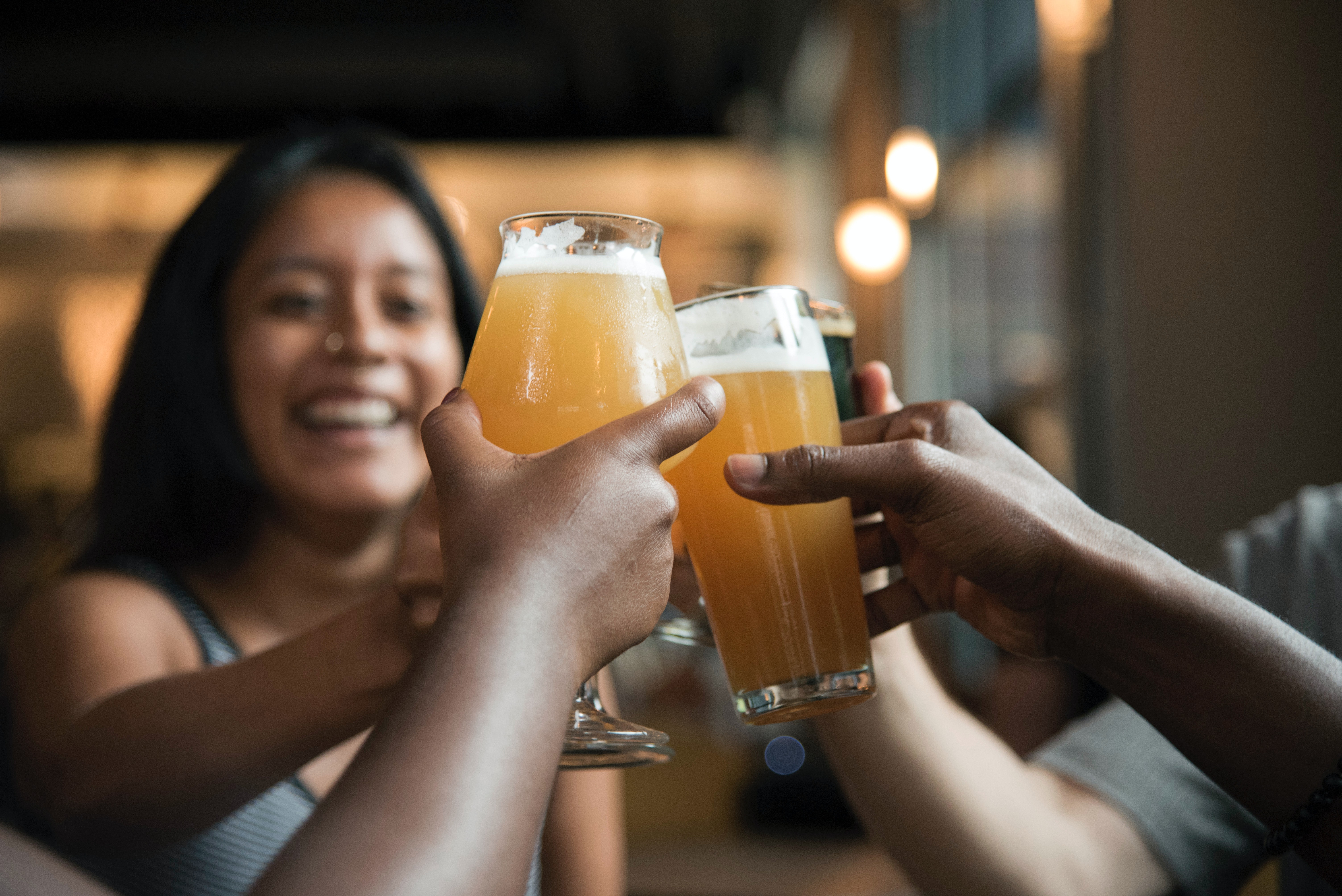 The arrival of the coronavirus pandemic has forced many of us to dramatically change the structure of our day-to-day lives.
Millions of people have found themselves working from home for the first time, homeschooling children who can no longer attend classes, socially distancing from friends and family members and unable to enjoy a meal out or a drink at a favourite bar.
For The Love of Great Craft beer
Life may have changed but, one thing that hasn't is our love of a great craft beer.
Over the last few months, we've witnessed a spark of happiness amidst the terrible sadness and anxiety caused by the spread of coronavirus. Homebrewing is surging.
Around the world, people with more time on their hands than ever before, with no gyms to go to, no social appointments to keep, have found that they can immerse themselves in their favourite hobby or finally get around to trying their hand at brewing a craft beer themselves.
Virtual Homebrewing Events
National Homebrewing Day took place in America on 02 May – despite being held virtually this year, it was one of the biggest celebrations of home brewing yet, with a whopping 31338 gallons / 142465.37 litres brewed on the day by registered participants alone!
We have seen this firsthand at MiniBrew too as our craft beer enthusiasts use this time to get creative with their MiniBrew CRAFT. In December, nearly 2000 litres were brewed with MiniBrew. In March 2020, this number had jumped to around 3000 litres.
Home Brewing Increases
Overall, our home brewers have upped their production by around 20% in the last two months and with good reason – not only is brewing your own craft beer a superb way to pass some of the many hours of social distancing, it's also great fun, a tasty creative outlet and incredibly cost-effective.
With many stores having strict purchase limits on certain items, long queues to do the weekly shop and bars closed too, brewing your own craft beer is the ideal antidote to some of the more frustrating side-effects of this new normal.
What The Press Are Saying
Indiana On Tap journalist, Mark Lasbury has another interesting reason why many people are now discovering a passion for homebrewing. He says those who love to browse the shelves to discover a bottle of something new can find having to pre-order a certain thing for pick-up tricky, explaining:
"I never realized how much I go to beer stores with no idea what I'm looking for. Perhaps I'll find something new or rare, or maybe I will run across a beer that I haven't had in a while or am thinking about writing about. But under the current situation, I'm expected to tell them what and how much I want without being able to see the shelves. It's nearly impossible. The best (but still not good) scenario is that I see a post of what they have that's new, but there's no guaranteeing that it will be there when I order."
The MiniBrew Craft Machine
Our all-in-one MiniBrew CRAFT has been flying off the shelves during the pandemic. We're delighted that we're able to provide craft beer fans with an easy way to explore home brewing and look forward to hearing what our newest brewers have been creating! Due to the spike in demand, we have just 100 MiniBrew CRAFT all-in-one units remaining so order yours now to make sure you don't miss out! Due to the pandemic, we can only ship these units to customers within Europe currently.
The Top 5 Brew Packs
Of course, more home brewing means more brew packs are also racing out of the door of MiniBrew HQ. Our top five most popular sellers cover a variety of styles and tastes. They are:
MiniBrew Master Brewer, Ko Hendricks says:
"Our most popular brew packs truly reflect the explorative nature of our customers. They like the classic styles like the Weizen from Germany and a Belgian Tripel. But users are not afraid to try new world beers like Myst and Drop It Like It's Hop. MiniBrewers are also very interested to find out if they can brew the same beer as a brewery, which is why we're seeing such demand for Leckere."
Get Started With Our Promo Code
We'll give you a complete bundle featuring six brew packs and two service packs at no cost when you buy a MiniBrew CRAFT so you can try them out for yourself. Use code GetBrewin2020 at checkout.
What are you brewing up in your MiniBrew CRAFT right now? We'd love to hear from you so drop us a note below or catch us on social media and let us know!