Business Update July 2020 - Part 2
by Bart van de Kooij, on Jul 28, 2020 11:16:06 AM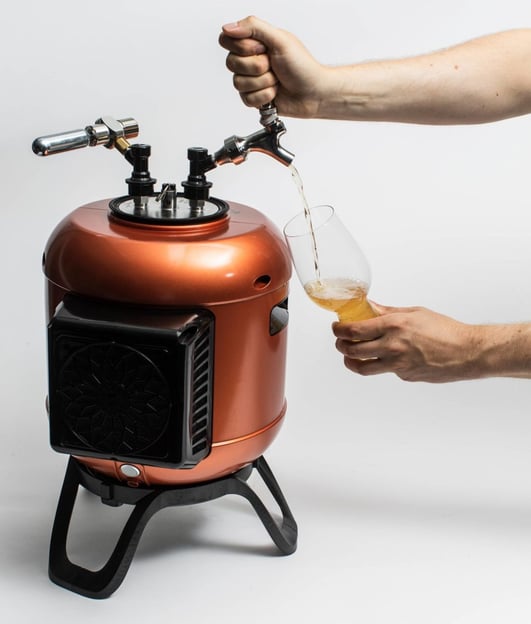 Almost another month has passed since our last blogpost and we're making steps forward. It's great to see that in these times we're welcoming more and more MiniBrewers in our community. In July's update we gave an update about the future and our new BETA group. In June's update, we shared insights about our servers and highlighted how the community of MiniBrewers is helping us to get through this period. In this update, we want to share three things: Refurbished Smart Kegs, ingredients and little tidbits.
Refurbished Smart Kegs 2.0 are back!!!
As the team has scaled down, we find ourselves with a surplus of Smart Kegs. We understand that many of you want to expand your brewing capacity, so we have made a selection of recently produced kegs that have been used by us a few times for brew pack development and still look good in a used state. We've done a thorough cleaning procedure and updated the firmware to ensure these kegs are ready to go immediately!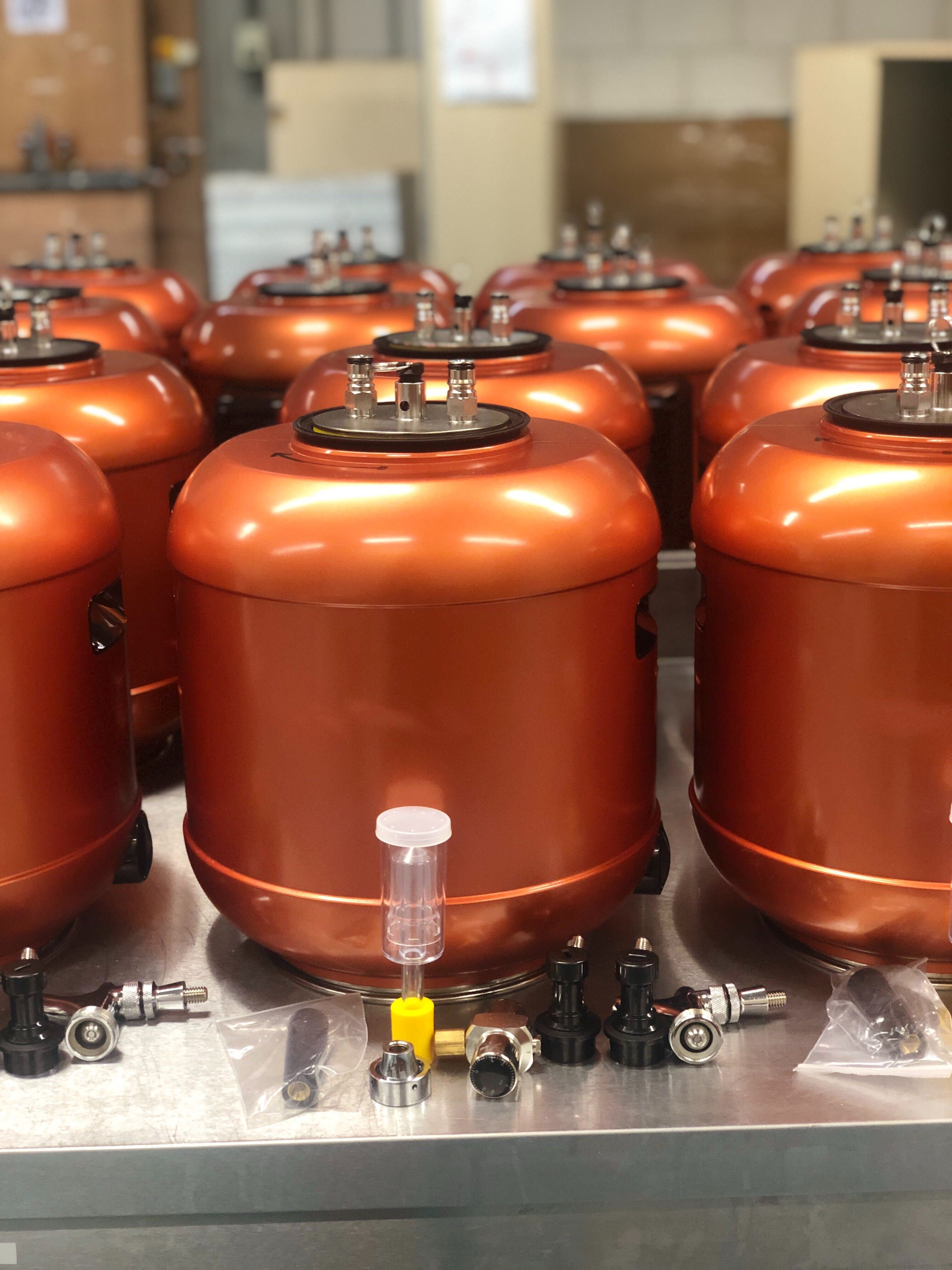 As these kegs are used, we want to offer them from €279 inc VAT. That's a 35% discount. We've about 18 kegs available. You can get them through our store NOW. This sales is limited and available till July 31 2020.
Craft Pro Lite available
Next to the surplus of refurbished kegs, we've received commercial returns. Those are products returned by customers who never unpacked the box. We've done a thorough inspection procedure and added them back to our inventory. We've 2 sets available in our store.
Ingredients for Sale!!!
In the past months, we used lots of specialty malts and classic malts from Swaen, Weyermann, Dingemans, Fawcett to create new beer styles. Instead of stocking up, we want to give something back to the community. We've a whole range of malts available for sale :)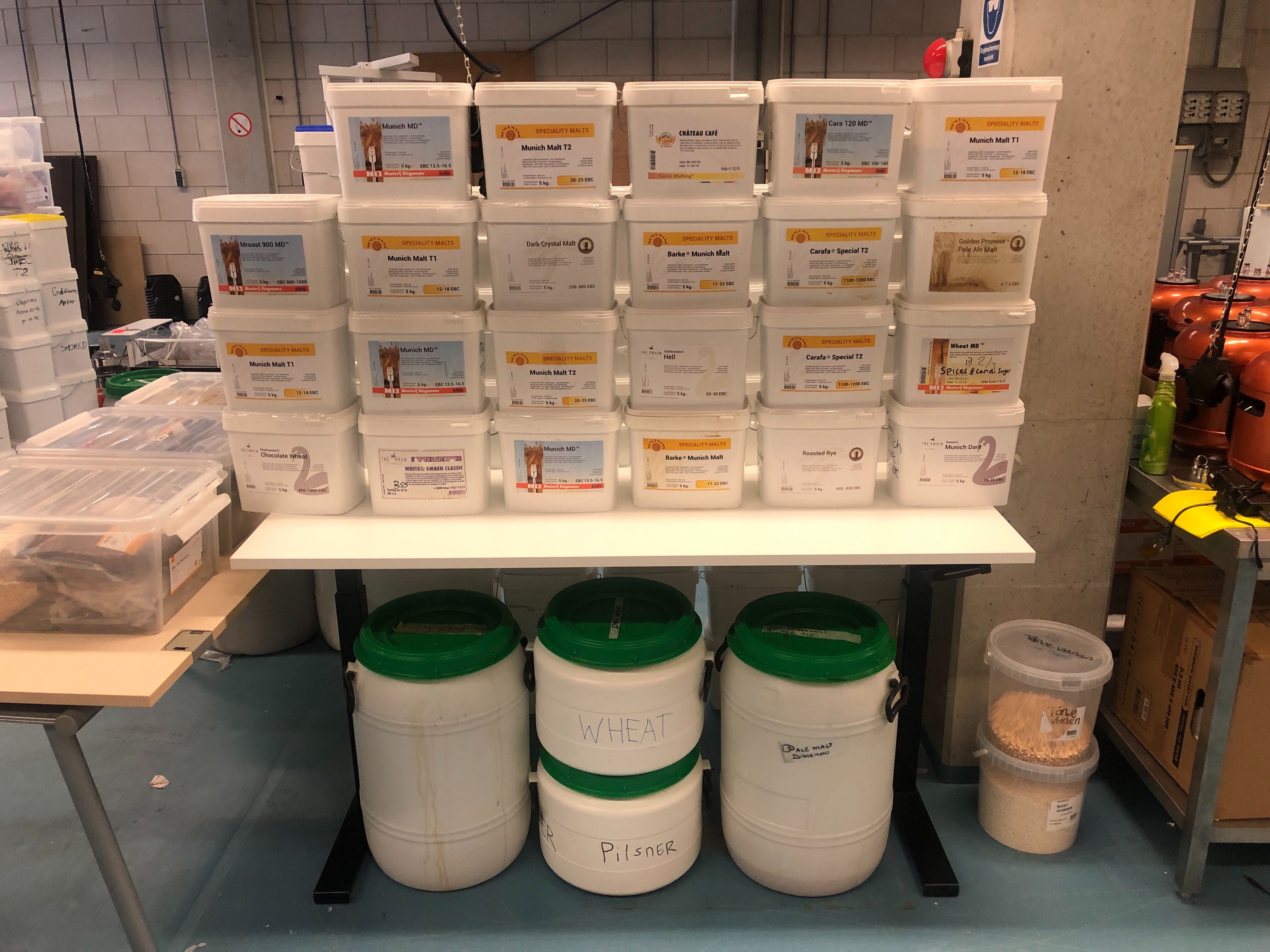 From Munich Malt T1, Dark Crystal Malt, Carada Special T2 to MRoost 900 and many more.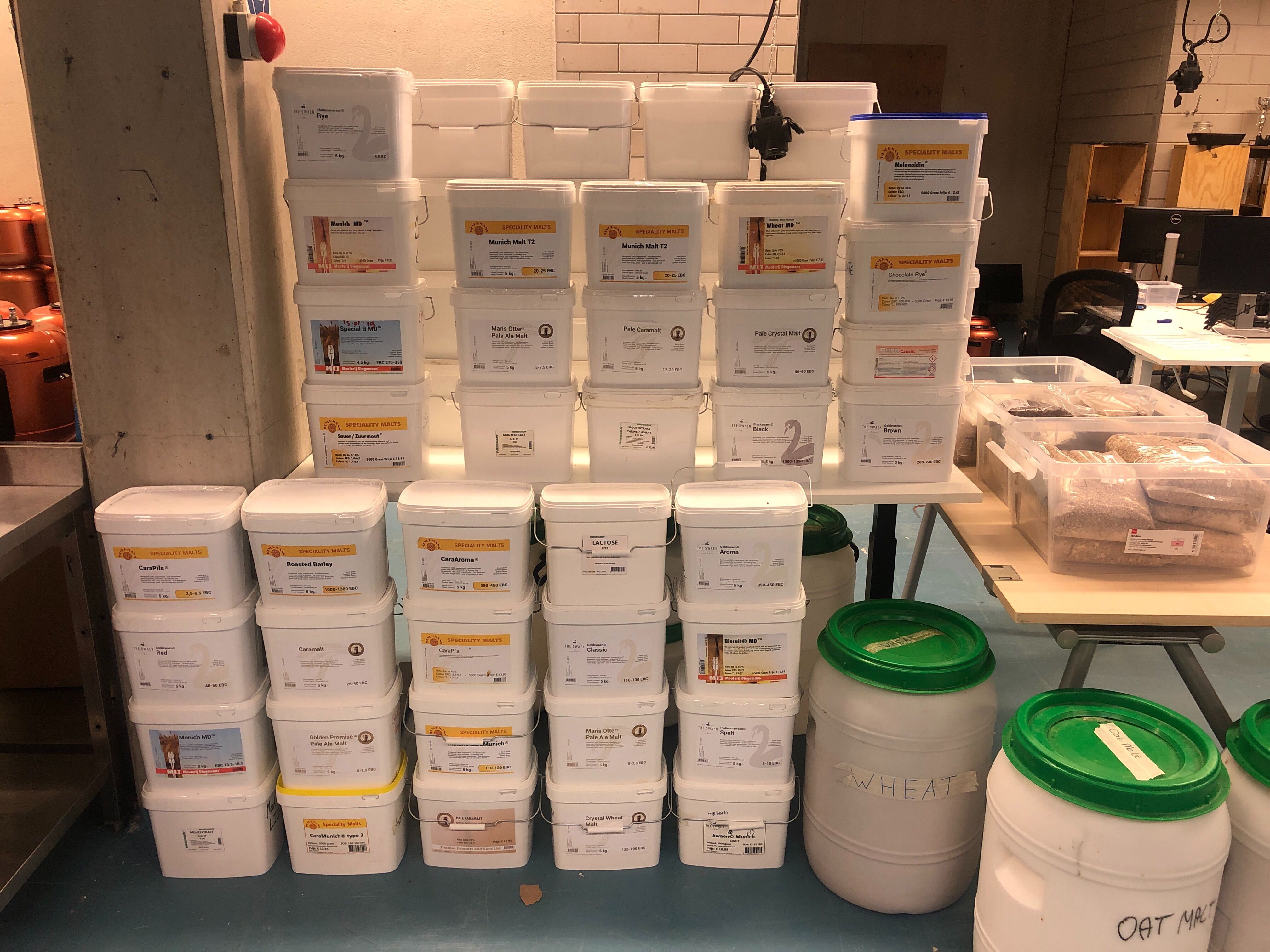 From CaraAroma, Biscuit MD, Spelt, Pale CaraMalt to Red and many more.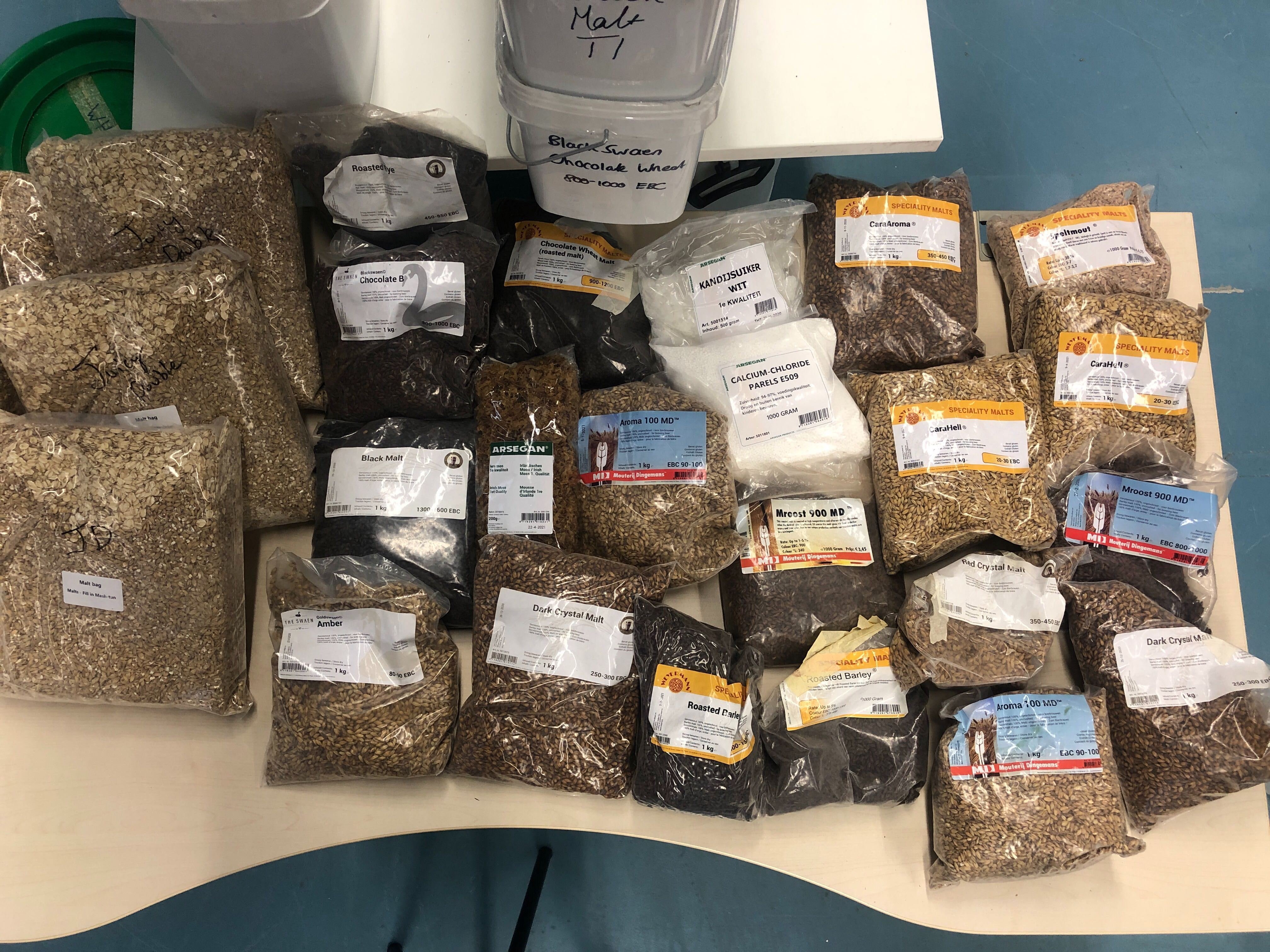 As well speciality malts from Aroma 100, Black Malt, Iers Roos up to Chocolate B and many more.
Note that all boxes on the picture are not completely full anymore and we made an estimation that it is about 200Kg in total. For example, you can use this for all your MiniBrew Brewery Portal brews for the next two or three years. We want to offer the whole batch for about €500 ex VAT. Shipping cost is depending if you pick it up or ship it. Let us know in the comments if you are interested in buying the total batch.
Other Tidbits
Our BETA group is testing the latest firmware version 3.0.1 which will be replacing the current 2.15.2. This has lots of new improvements such as improved WiFi setup that includes some changes to the web interface, improved and more stable WiFi connectivity at all times and a up to date framework for for the whole Firmware, as well various bug fixes
We're getting many questions about delivery outside the EU and the rest of the world. Right now we're shipping on request. But we've run into customs issues as we're moratorium on payment. All orders outside the EU have extra checks which will cause delays. We're very sorry for this and working hard to find a long term solution.
We're getting more requests about broken mash tuns and CO2 regulators due to use. Our spare parts stock is running low. On the short term we will ship refurbished parts from our brew lab.
One more thing. Let's start with our bar that has been used by many MiniBrewers. It will not go to our new office unfortunately. And it comes with a 4x20L Belgian Quadruppel IPA we've brewed back in 2015. The recipe is made on the MiniBrew to show-off the brewing spectrum. It is 3 years over the best serving date. They say it should be better, but to be frank we don't know. Anyone interested in this combo?? Free pick-up at our office, Atoomweg 63 :) from Thursday 30 or Friday 31 July.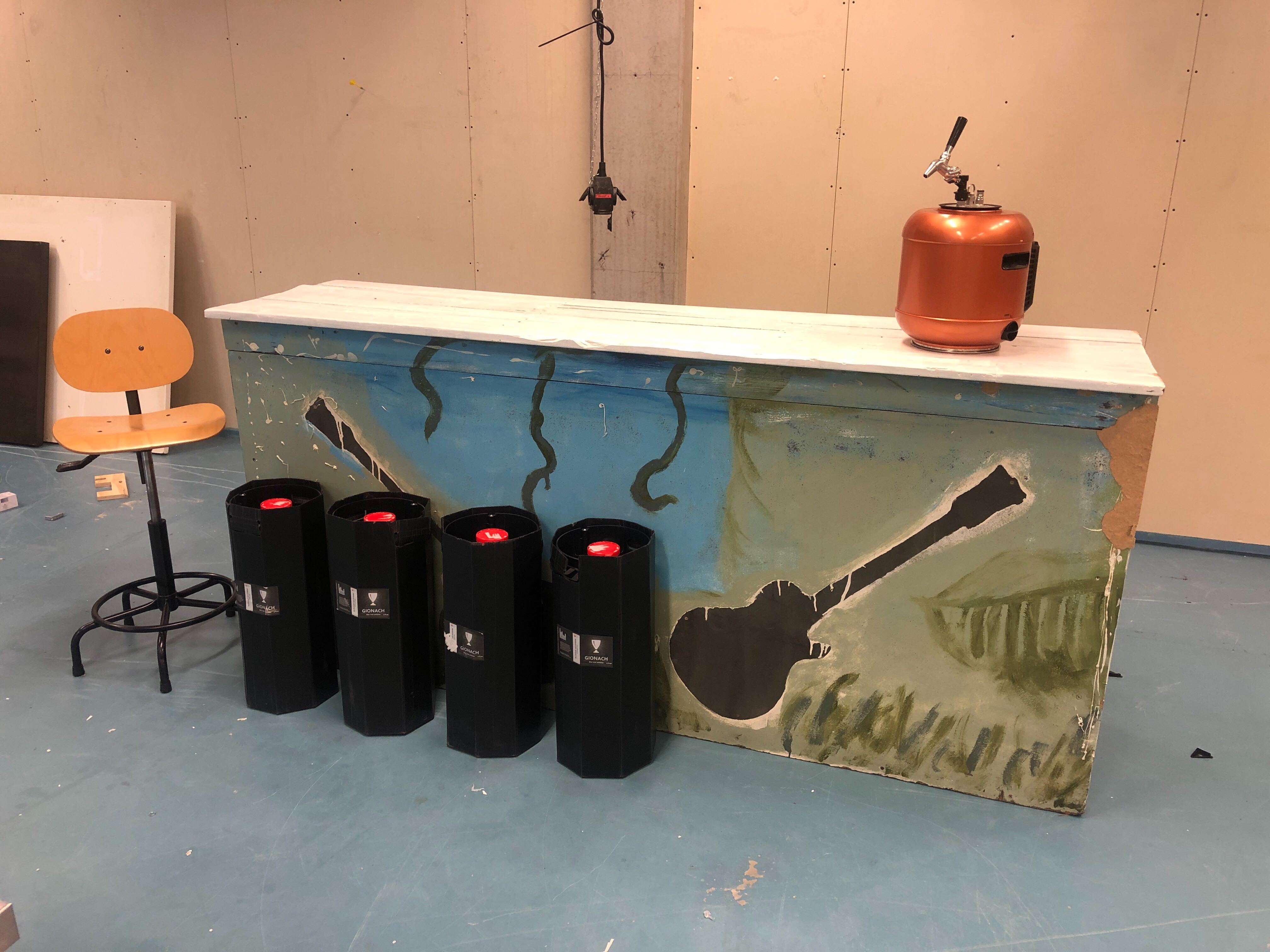 You can reach out to us at hello@minibrew.io if you have any questions about your Minibrew CRAFT, Minibrew CRAFT pro, the ordering process, or any other concerns. We hope you enjoyed this short update and look forward to hearing feedback in the comments below.
Cheers
MiniBrew Team