Business update June 2020
by Bart van de Kooij, on Jun 11, 2020 4:24:20 PM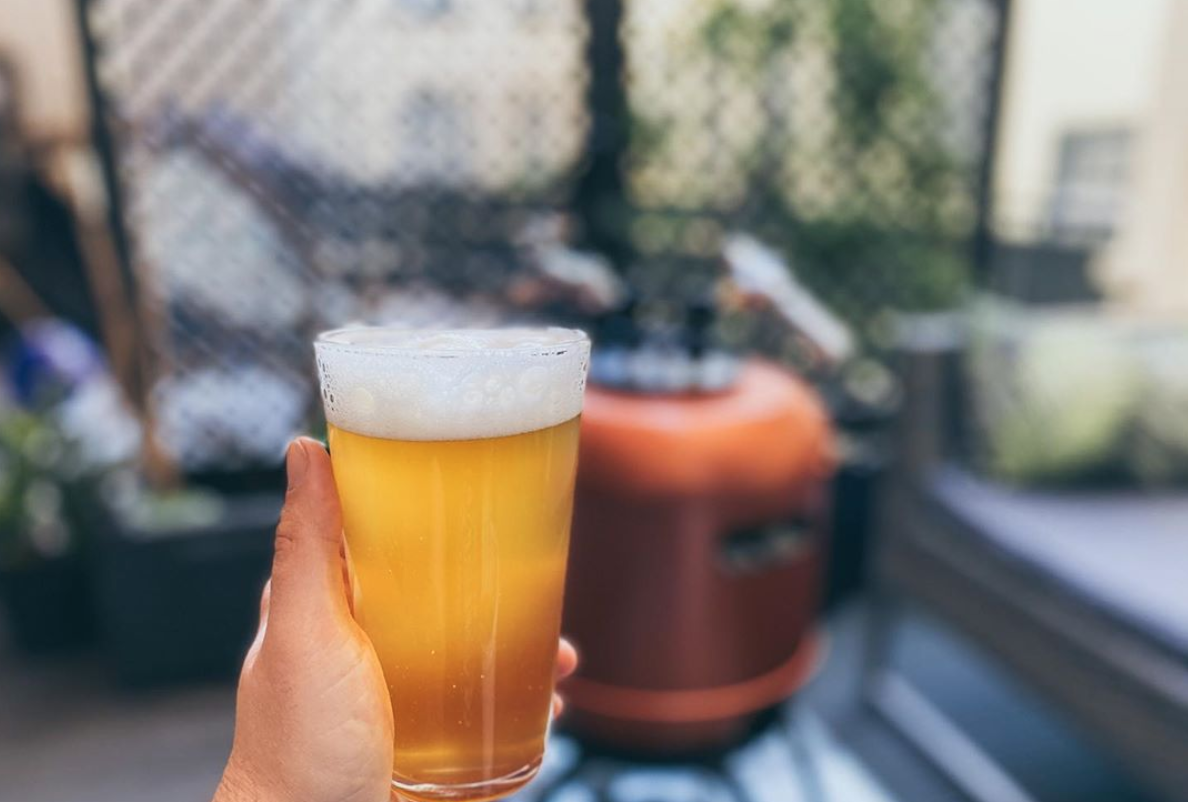 Our business is still being challenged by the COVID-19 pandemic. On the positive side, as mentioned in our last update, we saw a surge in homebrewing. This led to more MiniBrew CRAFT and Brew Pack sales. Our MiniBrewers, are also brewing more beer each month. Our factories are slowly getting back to normal and our team is adapting well to working from home, despite the extra limitations that this brings.
Our servers + Going forward
The MiniBrew team is in a challenging situation. Multiple strategic investors have stepped out of the investment process and we've fallen into suspension of payment. We're working together with an administrator to find a solution to continue the business. Your trust and positive remarks moved us. It gave us a huge swing in the right direction to keep pushing. Any product purchase(s) that you make does help the team a lot. It shows not only appreciation, but also trust and belief for our investors to help us through this difficult time.
No matter what happens, our goal is to continue MiniBrew as it improves your lives for the better. Our objective is that you are able to brew your favourite beers and that we can continue to work on the business. Right now, you can still brew beer and use our apps and services. The operational cost to keep the servers of MiniBrew going are covered by Amazon due to free credits we've received over 2020. For the long term, want to explore different possibilities of allowing you to keep brewing with our machines in case we're not able to keep our current infrastructure as it currently is. For now all our effort goes to finding a solution to continue with the current apps & services.
Part of the solution will include restructuring the organisation and adapting our objectives. This means our team will be slimming down, and some of our valued team members will sadly move on to other things. We shall prioritise our goals such that the focus will be on nurturing our current MiniBrewing community and keeping the platform running smoothly. The upcoming days the management will be working hard on finding a solution
MiniBrew team working remotely
Our team members are doing their best to keep everything moving swiftly while working remotely. These days, our hardware engineers are fixing your machine from home. These conditions may cause some repairs to take a little longer than usual. We've gathered a little insight into what working and repairing machines at home really looks like.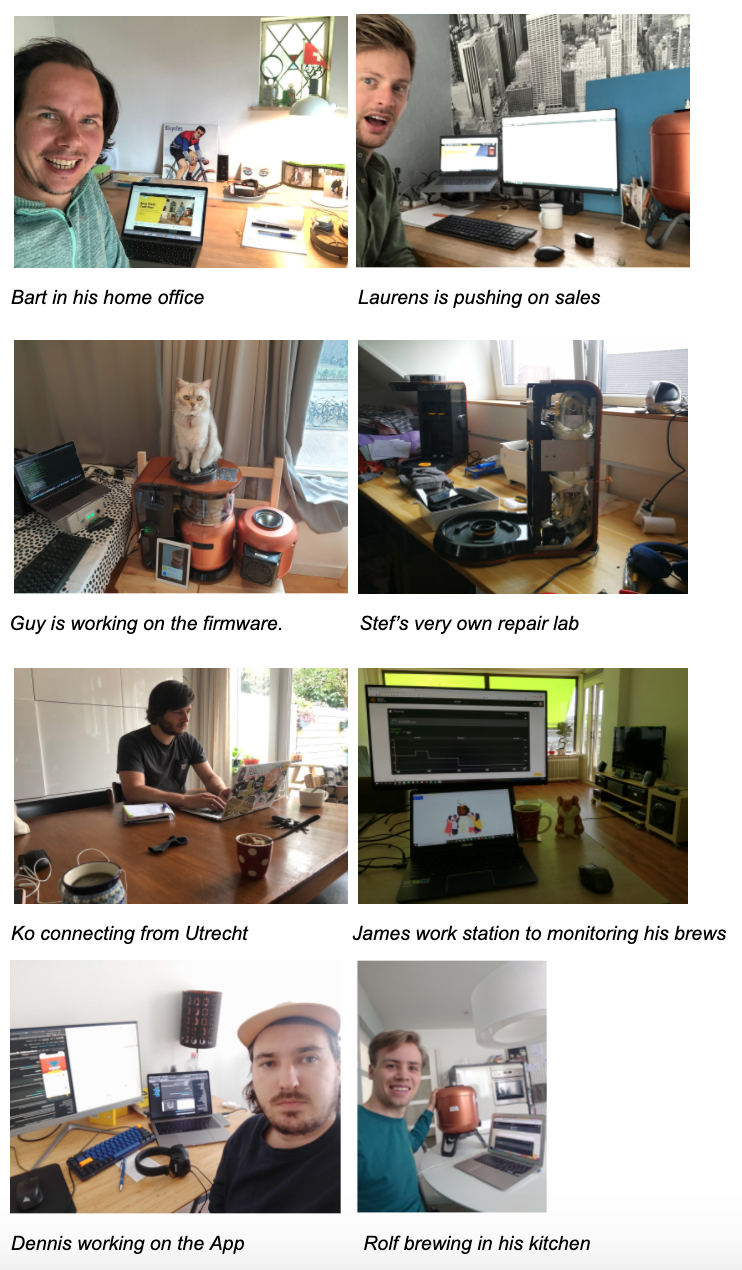 Support of the Community
Some time ago, Sean Curran, Eelco V/d Snoek and Richard Hallebeek created Minibrewers with the support of other MiniBrew users. This is an unofficial MiniBrew forum where you can find out what other fans are brewing and find answers related to recipes and your machine. If you'd like to get more involved in the community and talk with other users about your MiniBrew, check out minibrewers.com or the minibrewers facebook page!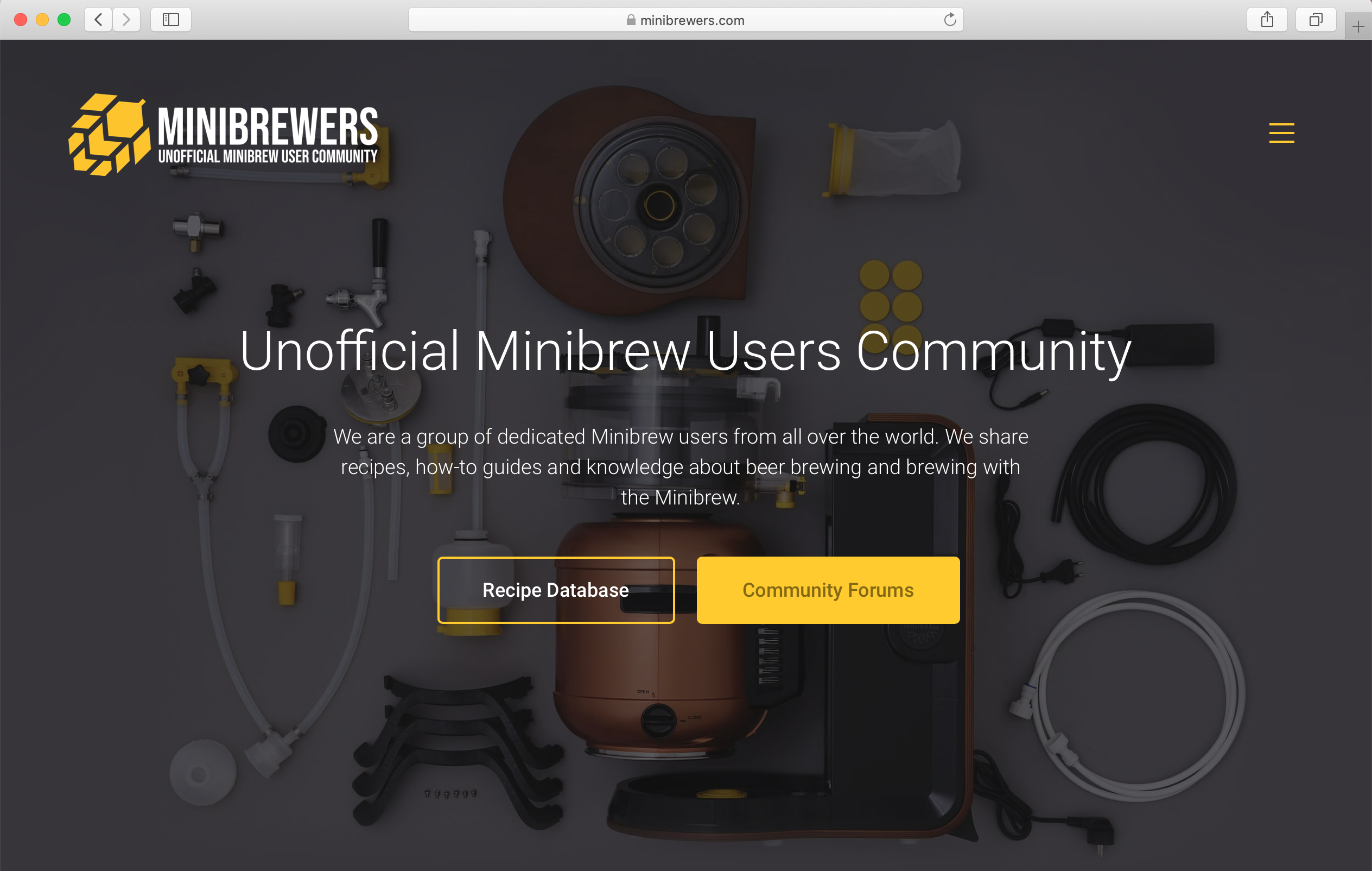 MiniBrewers in Action
We've been seeing a lot more user content as more and more units reach people's homes. Keep an eye on our Instagram Story as we gather first impressions from our users. Be sure to tag us @myminibrew or #minibrew if you choose to share your MiniBrew experience.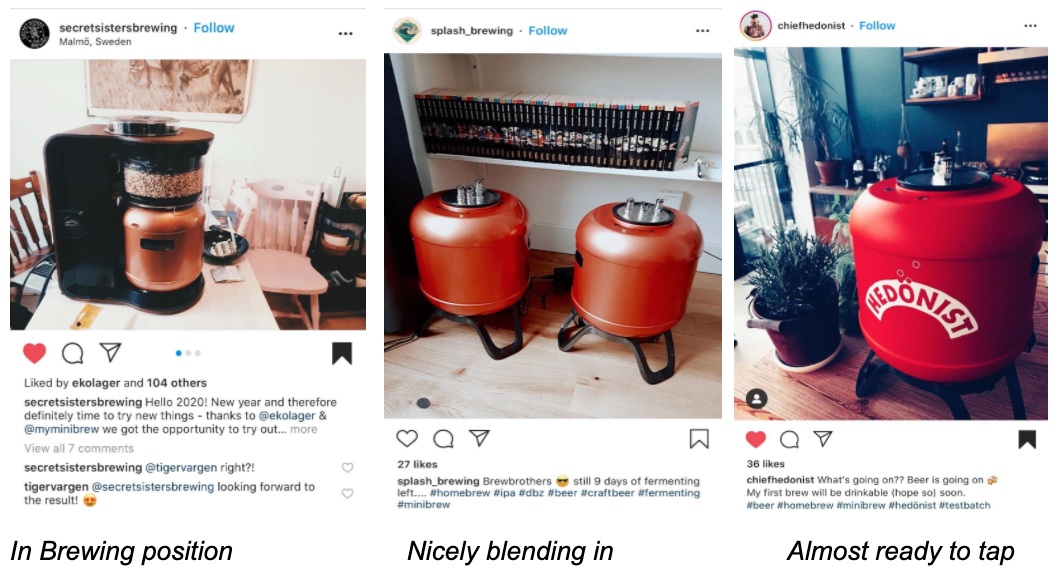 Shipping hardware, brew and service pack inside and outside the EU
In previous updates, we have extensively written about the fulfilment of outstanding Minibrew orders. The current product release is a 220-240V edition, 50-60Hz. We've shipped to nearly every EU customer as our regulation approvals matched the local laws. If you are one of our customers in the EU and have not yet received your MiniBrew, this might be because you have not yet confirmed your address. If this is the case, please send your shipping address to hello@minibrew.io, and include your full name and order number in the email. We'll ship your machine as soon as we hear from you.
As of now, and due to the COVID-19 pandemic, we can't ship anything outside the European Union. As a small company, we don't have the capacity to ship just like Amazon. We're closely monitoring the borders to check when things open up.
Spare parts, kegs, and other accessories
Our support team have been getting a small number of requests about spare parts. In advance, we've built up stock and normally we are able to replenish our stock with extra shipments from China. However, due to COVID-19, shipping spare parts to our warehouse in the Netherlands has been really slow. Currently, we have no stock of CO2 Regulators, Hop Carousels, Condensers and Mash Tuns. We expect new stock in the next few weeks.
Furthermore, we have no more Smart Kegs in stock. We're pleased to see more and more people buying additional Smart Kegs for their MiniBrew setups for extra fresh beer on tap. If you don't have a MiniBrew and you know you want to have an extra keg, take a look at the MiniBrew CRAFT Pro Lite that includes a Base Station and two Smart Kegs (limited availability).
Transition period and support hours
In the transition period, will we need to revamp our customer support and go back to the basics before moving to a smaller team. This forces us to re-think the workflow of support hours. We're seeing that the most urgent support requests come in during working hours and less outside working hours. Due to current circumstances, we can't offer such extensive support as we have done in the past. For this reason, we will not be providing urgent customer support during weekends until we are in a position to do so again.
Cleaning & Maintenance Essentials.
Our support team has been getting a number of questions about how to keep your machine running smoothly. In a previous update we've shared which steps need a periodic cleaning. We are always happy to assist you. Please know that the information is also available online via our website.
We hope you enjoyed this month's update and look forward to hearing feedback in the comments below.