Business Update September 2020
by Bart van de Kooij, on Oct 2, 2020 8:11:20 PM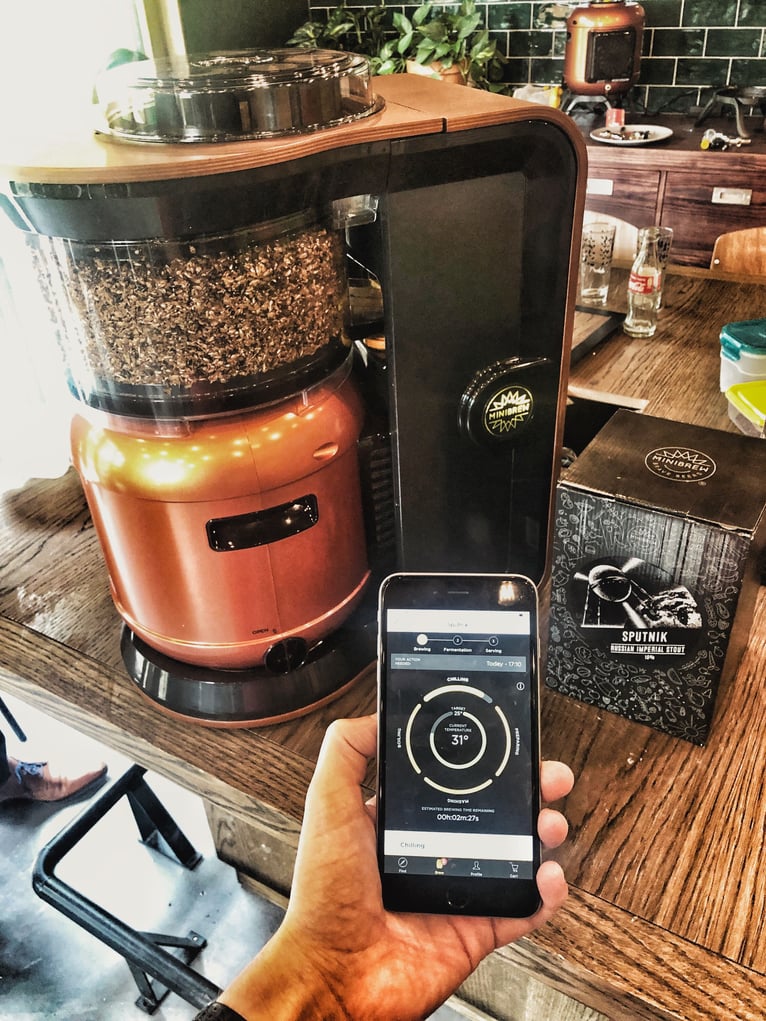 A number of exciting things have happened in September. But the most important item is that we're out of suspension of payment since today. We've established an agreement with the creditors. This is a MAJOR milestone for MiniBrew. In addition, we have raised an additional investment to secure 2020/2021.
In this update you will find more information about where MiniBrew is heading, what new developments the team has been working on and what new initiatives will be rolling out in the future.
MiniBrew's Future
We're grateful for your ongoing support and how you other MiniBrewers to succeed with their brews. Your effort will help us achieve Minibrew's mission to inspire and empower the brewers of tomorrow.
We noticed that MiniBrew plays an important part in your lives during Covid time. So far, 2020 was a transformative year for Minibrew. We made significant progress in areas such as continuing sales, enhanced logistics to support our users and have a more efficient team that's ready for future endeavours.
In the past summer, we welcomed more users from Sweden and continued to grow our user base in the United Kingdom, Germany and our home market the Netherlands. We're going to deepen the relationship with Beerwulf. They will offer the full brew pack portfolio from the end of October in the UK.
We expect that the user base will grow to approximately 1.500 users in 2021, compared to 300 users at the beginning of 2020. Fueled in part by the challenges associated with COVID-19, we noticed that you have developed 3 times more recipes compared to the previous quarter. This resulted in a massive amount of 30.000 Liters of beer FY2020. Here are some beer examples made either from a brew pack or from scratch a recipe made by Minibrewers. (Left to right; a Brew Pack: Juicy Double, Recipe: Altbier and Recipe: Bio-Triple.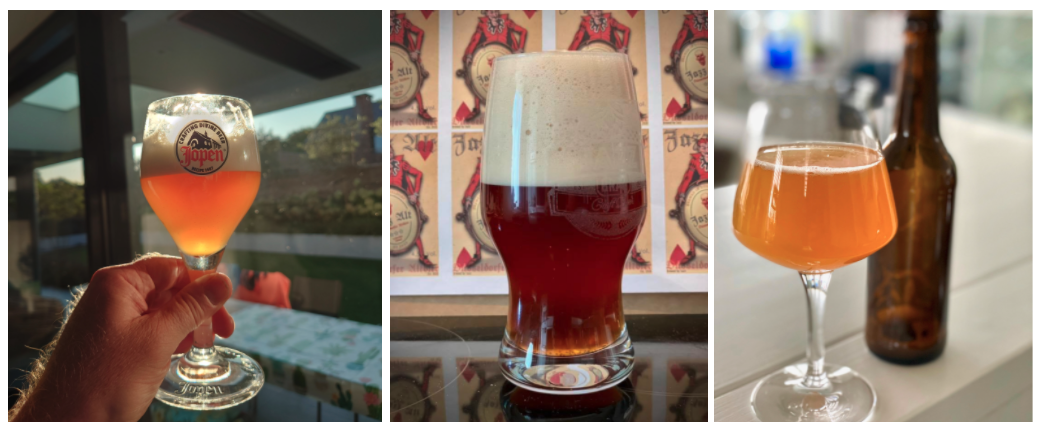 Our goal to expand our recipe offering, expand the pro-subscription features by letting you easily share and brew recipes. In addition to broadening our offerings, we are also experimenting with accessibility of our platform through giving trial access of a pro membership.
Winter Beer
With summer fading into fall, those lighter beers you enjoyed during the heatwave - Wiltenburger lager, Hopfenweisse, Hazy Daze may become less appealing as your belly and soul starts looking for warmth and comfort. As the days get shorter, the time of year arrives that calls for a so-called "winter beer."
For MiniBrewers, it's all about a category of their own, a kind of freestyle. The general characteristics of a winter beer are a high fermentation as well as a high alcohol percentage. It often has a dark colour and is seasoned that literally offers a warming effect. The herbs, which are also used in mulled whisky, are typically "wintry" and include cloves, cacao, liquorice and anise.
To help guide you on your winter brewing adventures, we've tweaked 3 existing brew pack recipes in the beginning of September at Bird House. Today a little peak. Soon more to share. Stay tuned!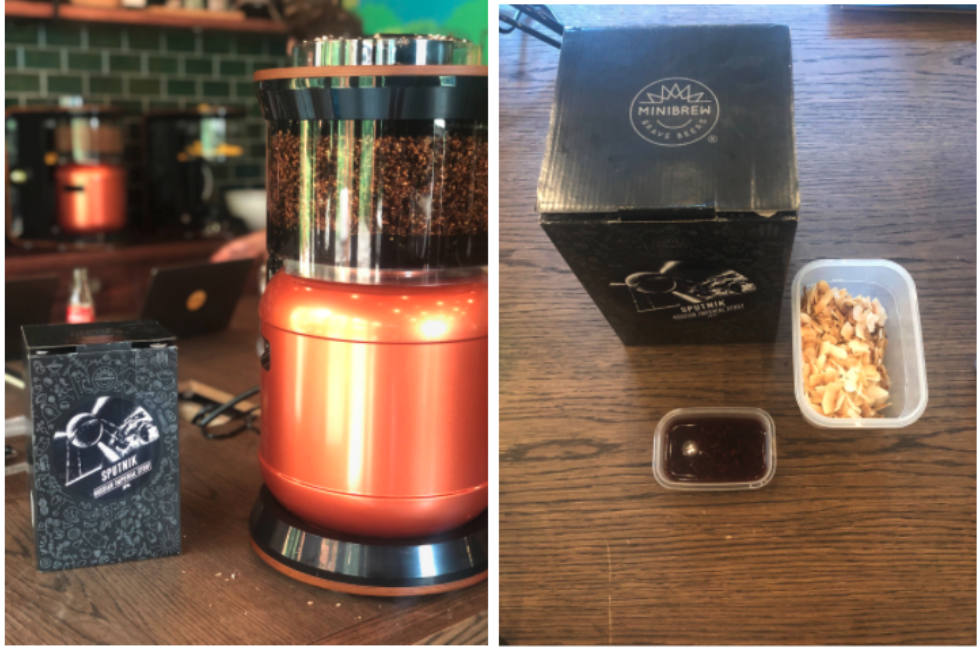 Software News
As mentioned in the August update, we're pushing new features in the pro-subscription. Based on your feedback, we introduced recipe sharing. We're tweaking the User Interface with the BETA group at the moment. In the future, we want to roll out new features, such as notes, in a similar way.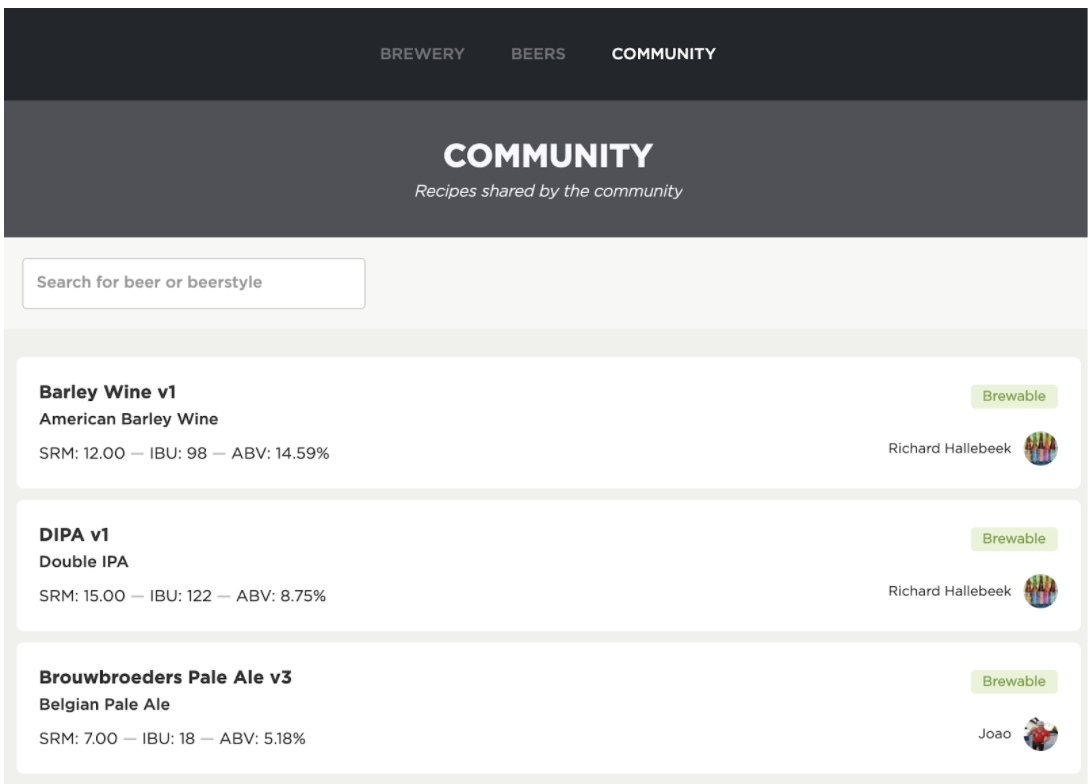 Our BETA group is set up to gain valuable feedback from a select group of MiniBrewers as extracting the results is time consuming for a small team like us. However if you are a devoted MiniBrewer that brews a lot and owns at least 3 kegs, please fill in the form. We will add you to the BETA club when it fits.
Firmware news
A new firmware is currently being tested by our BETA group. When we believe this version is stable enough and no bugs remain, this version will be released to the general public. On the same issue, as a side note, during the development of this new version, 2 bugs were found in our chip manufacturer's own framework, which is used by millions of devices worldwide.
Hardware / Prototype Outlook
Since August, we've resumed our engineering discussion with our factory. The main focus is to improve several parts in quality to offer a better brewing experience. In the next production round, we will roll out improved parts. We will make an extra set to current Minibrewers can get the new goodies. Here is sneak peak some of the changes:
A improved tap with flow control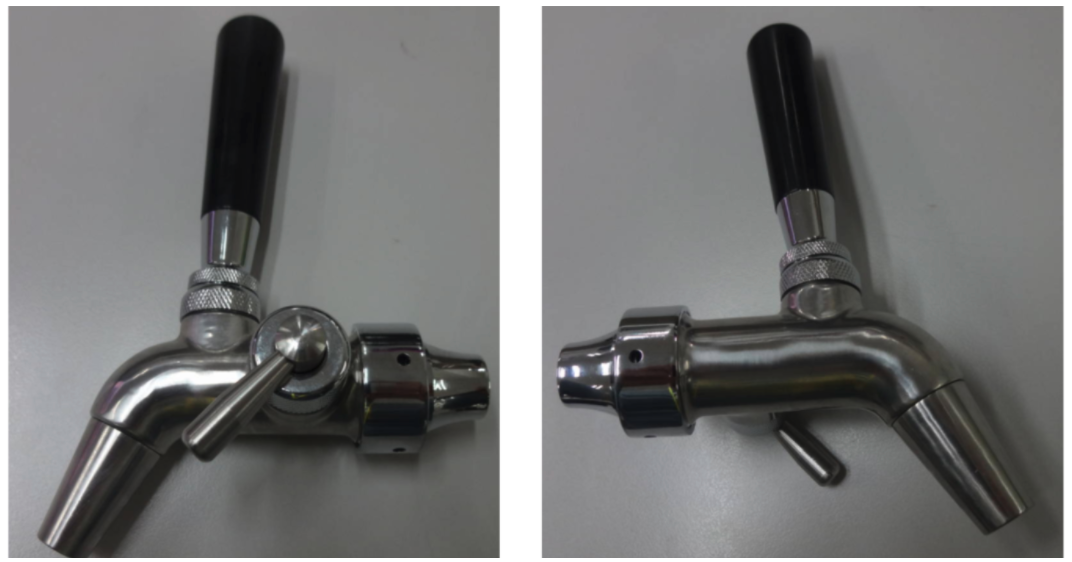 A pump priming solution
A hand pump in the rinse tubes that will allow you to prime the pump and at the same time improve the pump life. This concept is moving forward to our off-tool program and we hope to share the real thing soon. A must have for every MiniBrewer. It will be standard delivered in the next production round. For current users, we ship them additionally.

Power adapter with rubber sleeve design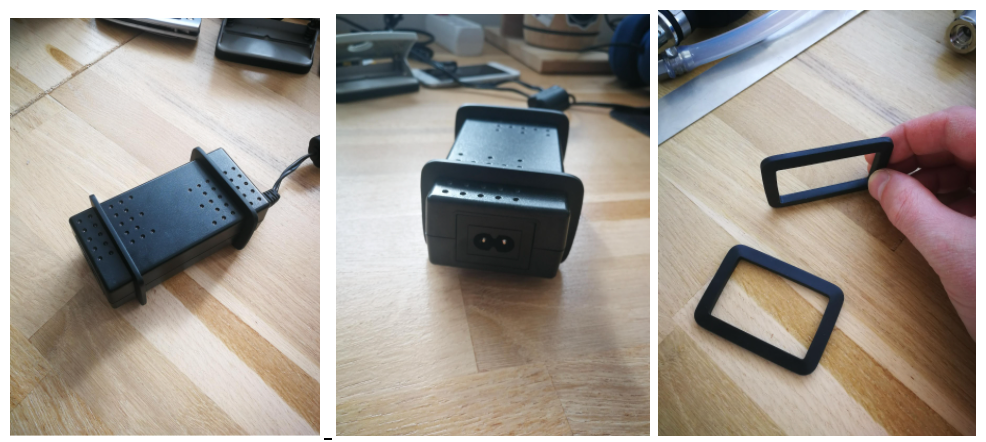 Other new parts
Improved keg temperature sensor reading
Combined packaging of the base + keg
Removed the drain hole in the base station
Improved Heater tubes
Updated CO2 regulator to avoid hissing sound
Mash Tun 2.0 will become standard.

For everyone that reported a broken mash tun you will get a new one Mid October. Our factory is finishing the molding process after the Golden week Holiday Period. This is after October 8th 2020. As we see quite a few mash tuns that crack, until we have a proper replacement for them we will change the user actions to recommend cleaning the mash tun by hand instead of the dishwasher.
You can reach out to us at hello@minibrew.io if you have any questions about your Minibrew CRAFT, Minibrew CRAFT pro, the ordering process, or any other concerns. We hope you enjoyed this month's update and look forward to hearing feedback in the comments below.
Cheers