Business Update - September 2022
by Bart van de Kooij, on Sep 15, 2022 10:52:09 AM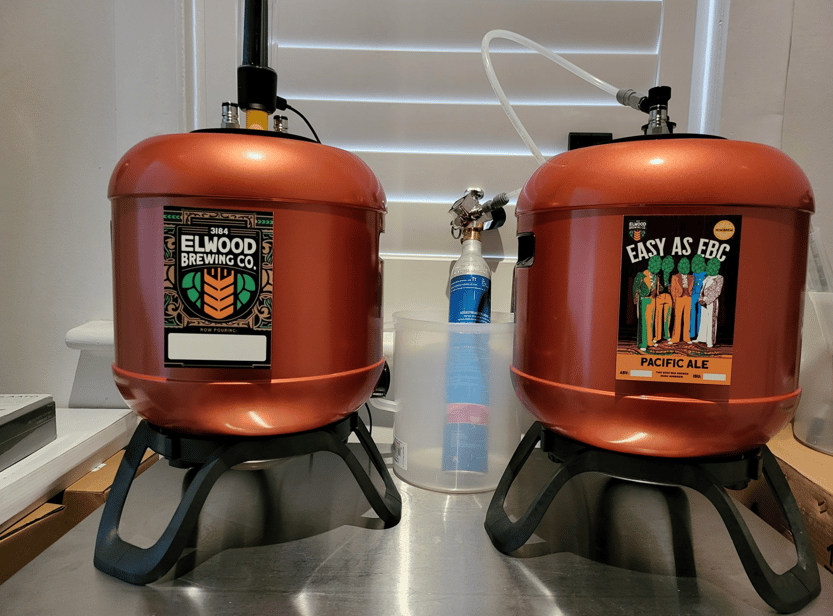 In the past months, we have been incredibly busy and quiet on the blog as we experienced setbacks with shipping Smart Kegs, but we have found a solution. In parallel we have tested internal the Android App and performed maintenance updates. Here is a new update
Shipment Smart Kegs from China
In the April business update, we mentioned that we were planning the shipment. This took longer than expected as the whole stock required a second inspection and the payment got released later. In total, we are shipping over 300+ Smart kegs and more than 1000+ spare parts.
We are happy to announce that the boat has left China and passed Singapore harbour. It is sailing towards the Suez Canal. The first container has over 200 Smart Kegs + all spare parts. You can follow the boat by entering EVER GOODS or BMOU104630-6 at Marinetraffic.com or any other tracking system. The second container can be tracked by entering EVER ACE 1207-005W or TGBU865430.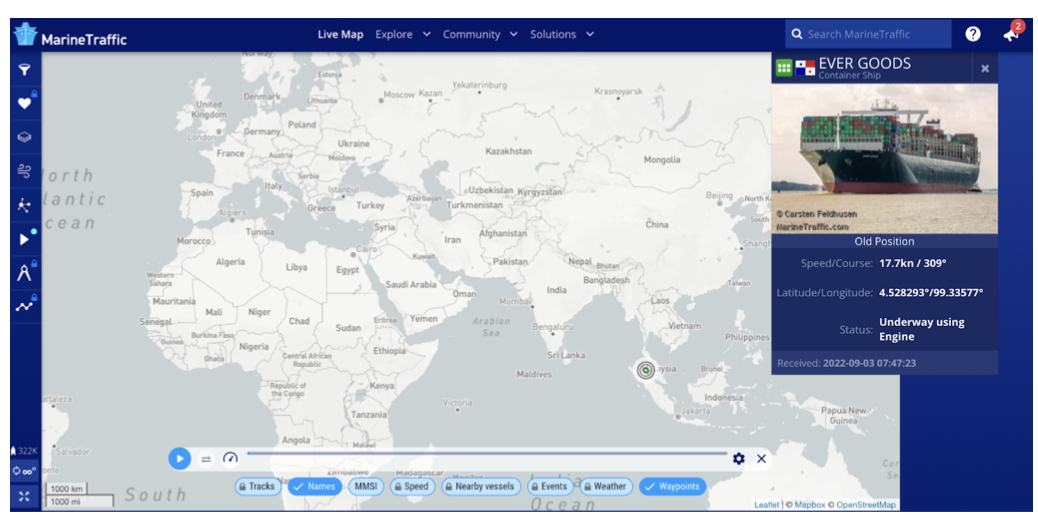 Delivery Smart kegs from our warehouse
We expect the first vessel to arrive around 30 September 2022 and second vessel 6 October 2022 in the harbour of Rotterdam. Our delivery team has a list of all outstanding orders that still need to receive a Smart Keg. Our team will start dispatching Smart Kegs once the container will arrive in our warehouse in the Netherlands.
In both containers there will be a surplus of Smart Kegs. We understand that many of you want to expand your brewing capacity, so the option to purchase a keg is back. New orders will be shipped from mid-October 2022, which is after the current orders.
Availability GEN 2
As new Smart Kegs arrive soon, we have a new batch of GEN 2 devices available. This batch of GEN 2 has been reserved and paid by a retailer, who decided to cancel the relationship due change of strategy in their company. The batch of GEN 2 machine have been untouched and is brand new. We are excited to offer GEN 2 machine. You can purchase them here.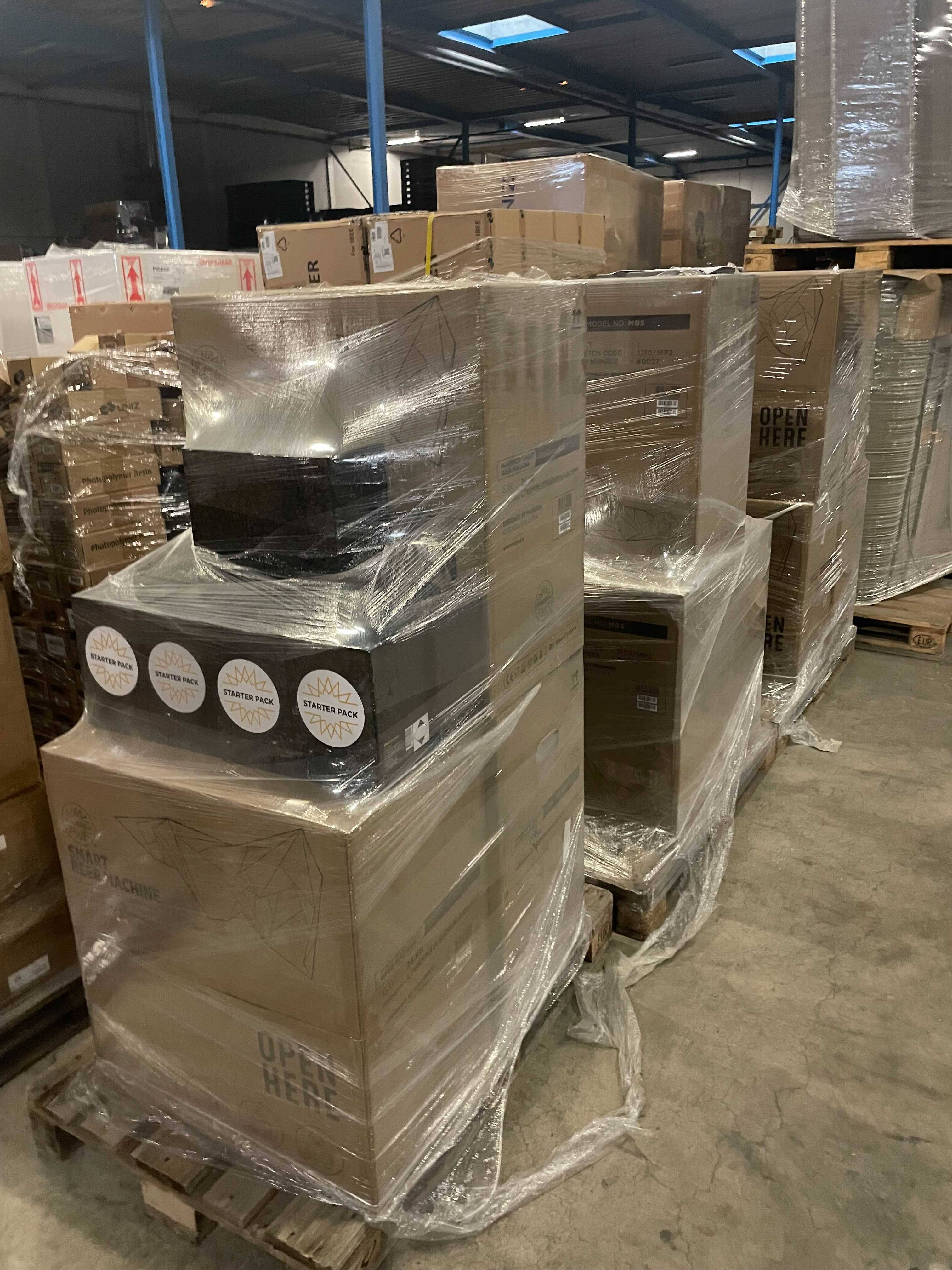 Brand new GEN 2 ready for sale
Software update
Our software team has been working on a lot of items related to updating the system and maintenance which are not directly visible to everyone, except that less issues should occur. The team has pushed as well minor updates on a number of items.
Upgrades Amazon Relational database Service from version 9 to 12
Improved storage limits for Amazon when peak traffic happens
Setting the first steps for a major upgrade of our backend
Improved user action when connecting the inlet water tube and cleaning actions
Installed a status page so everyone can monitor incidents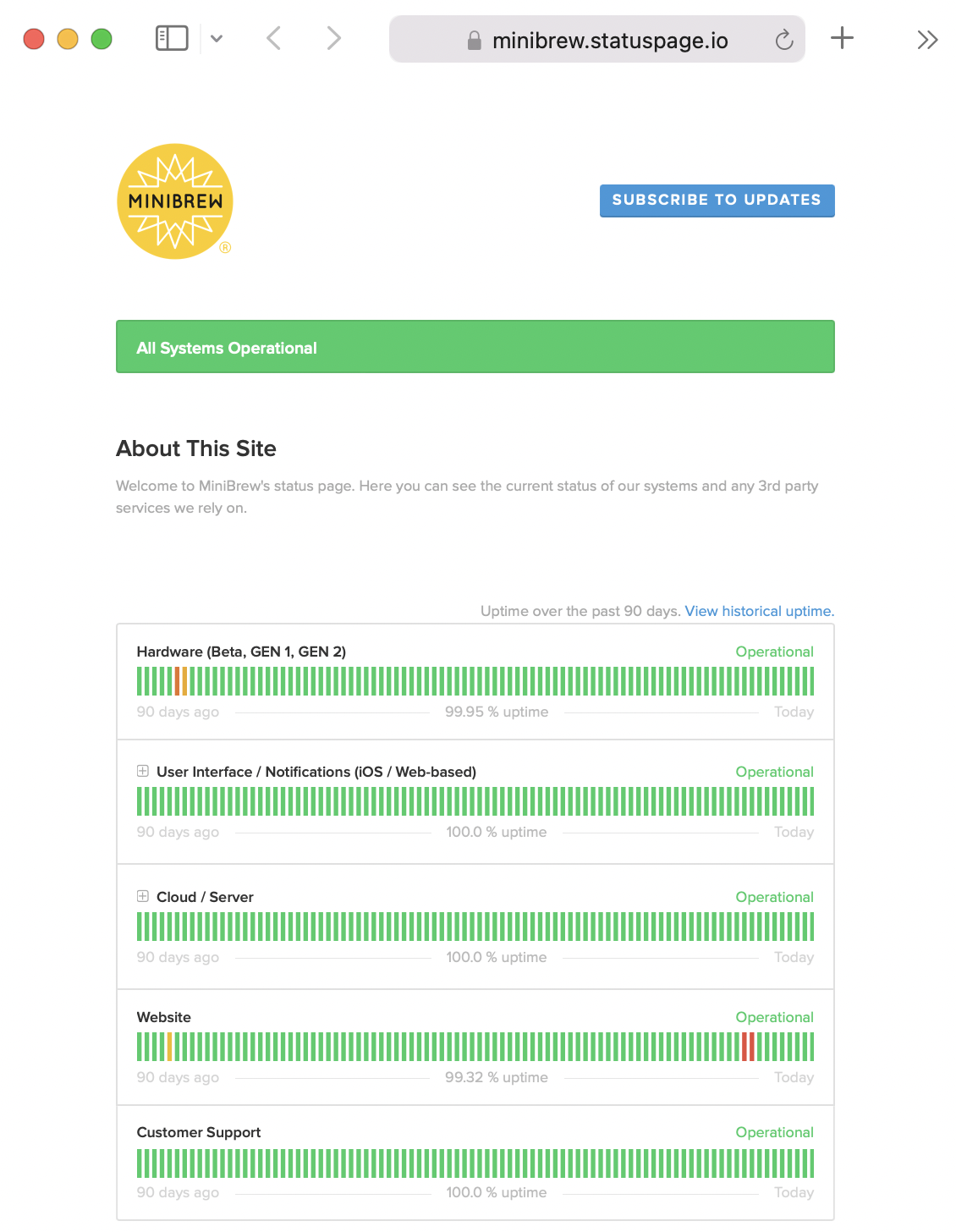 Sign up for updates via our status page.
Beginners Guide
We noticed that first time brewers have frequent the same questions via FB user group. Based on input from one of the FB user group admins, Frederik, we have written a beginners guide. It has been shared in the past, but I want to give attention to this in case you missed it. This guide gives you a full overview before you start in case the app isn't self sufficient. Here you can view the full guide via our dropbox.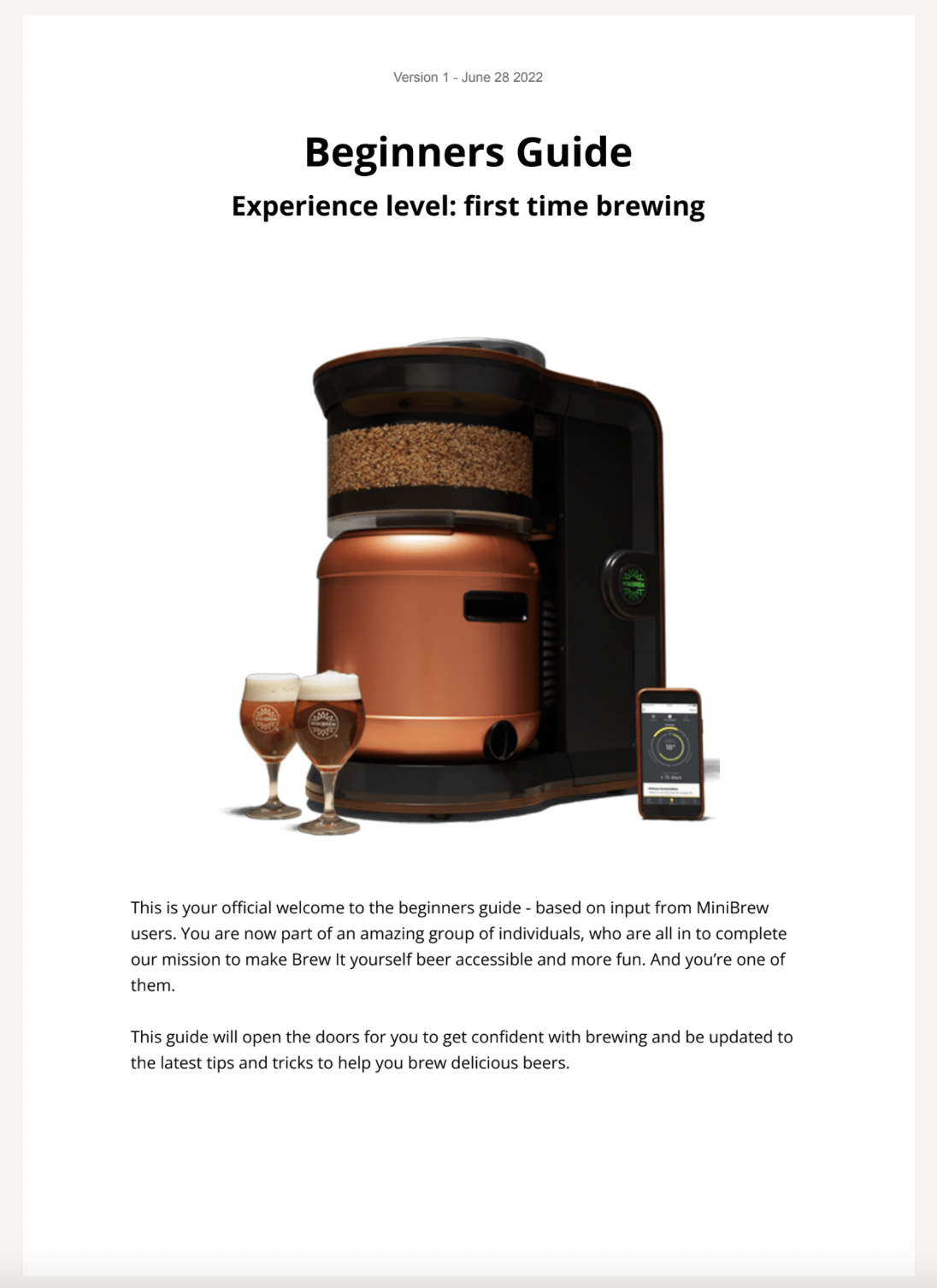 MiniBrew Launcher (beta)
In the Business update of April, we mentioned transforming the beta group into a Minibrew launcher group as many people like to join.
Good news, MiniBrew Launcher (beta) is now open to join. Please submit your details via this link.
And there is more..., we're preparing the Android app for the beta environment. Once the setup is ready, you will get an invite to download the android app. Here a couple of screenshots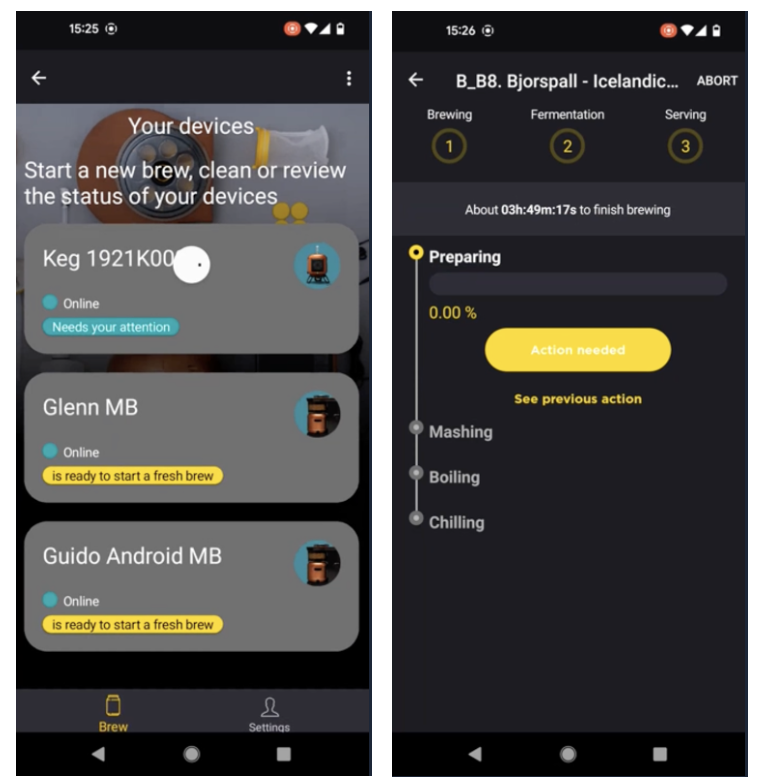 Starting screen and brew screen of Icelandic Pale ale
Judging, Support & repair in

Switzerland
We've received feedback from our Swiss users who like to have a local partner in support, repair and delivery of brew packs. As MiniBrew is working with Brau & Rauch since the launch at the end of 2019, we decided to strengthen the collaboration by joining their Bierfest event and teaching B&R how to support Minibrew users.
On September 10 2022, Brau & Rauch organised a Bierfest and selected the best Swiss Craft beers made by Newbies, Hobby, Pico, Nano and Micro-breweries. It represents the largest collection of Brew it Yourself beer in Switzerland. Glenn and Rolf (white sweater) joined the event and helped judging all beers as well talk with Minibrew users, hobby and pro-brewers. Here is a snap shot of the event.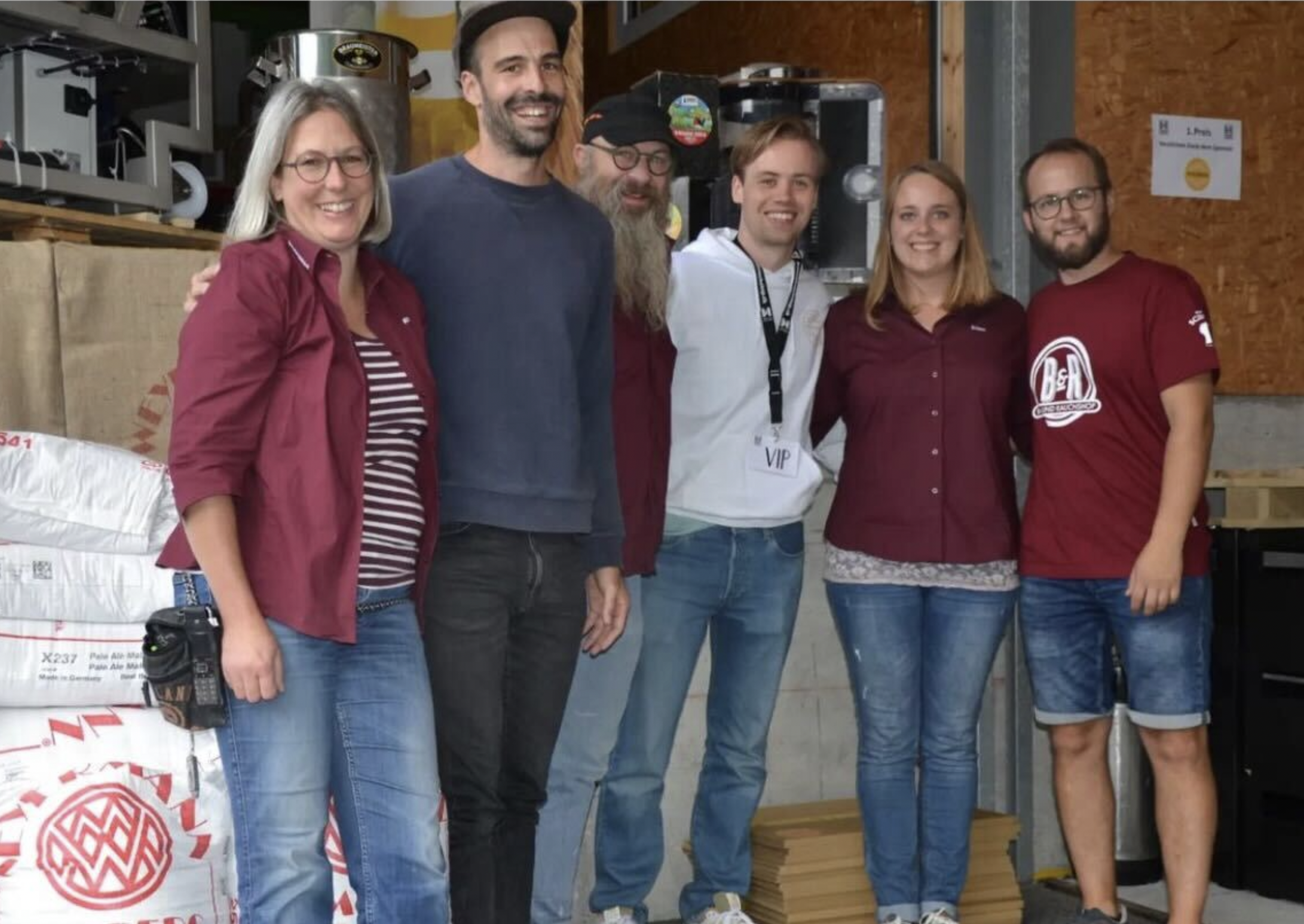 For local information about the winners check blog Bierversuche.
At the same time, the Minibrew team showed B&R how to give support to local questions and repair a MiniBrew. We hope that the support and repair service will be fully up and running by the end of November 2022. Furthermore we are working out the details with B&R for on-demand brew pack ordering. We expect to release more information soon.
If your machine is older than two year and want to use MiniBrew repair service for free at B&R, we recommend you to buy the Peace of Mind (POM), which is an extension of your warranty coverage for 3 years and priority support. The POM + Replacement Service includes ad-hoc maintenance checks and a replacement package of parts that get discoloured after a number of 25 brews. Both packages can be found in the Brew Gear section of our shop.
Next update
In the next update, we will share more information about GEN 3, brew pack development and future plans. We hope you enjoyed this update. Please share any feedback/thoughts in the comments. Thank you as always, and happy MiniBrewing!
Cheers
MiniBrew Team