Business Update - March / April 2022
by Bart van de Kooij, on May 9, 2022 10:15:28 PM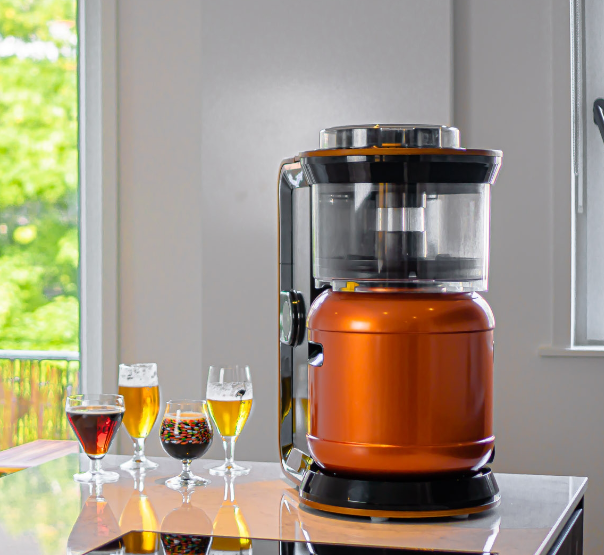 In the past months, the world as we know it has changed considerably. This has impacted the GEN 3 delivery date.
We have seen a war start that has united Europe like never before but at tremendous costs, we have -finally- seen COVID restrictions being lifted in more and more countries, but also COVID restrictions being hardened in others. We are still reeling from the impact this all had on us as human beings, but also on the cost of our fuel at the pump and the increasing prices of even simple things such as a loaf of bread. Unfortunately, this also has not made our job easier and presented some hard challenges that we've had to find ways to try to solve. Below we will try to update you on the most relevant issues.
MiniBrew Mission
Before we dig into the shipping details, it's worth reiterating what we're building at Minibrew and why it matters. We remain focused on our mission of connecting the world through technology and design to bring the beer brewing process into peoples lives in a more FUN, and accessible way while leaving the lowest footprint behind. We endeavour to not only make MiniBrew the starting point for brewing, but to help people turn their ideas into a reality. To that end, we are improving the entire journey from hardware and user interface via the app and web-based membership.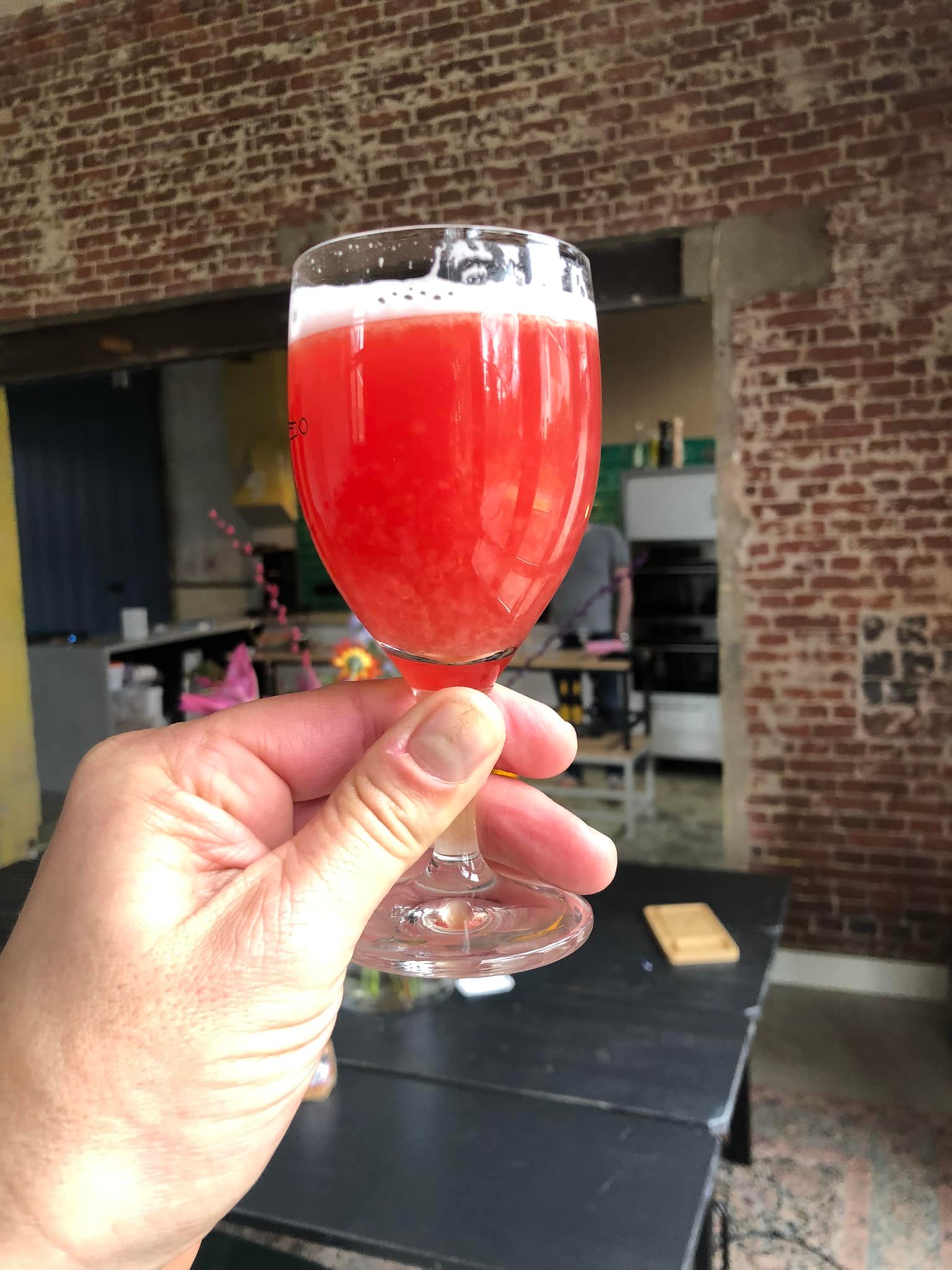 A Passion Fruit Berliner Weisse made on Minibrew - a super fresh beer with a low ABV of 3.5%

GEN 2 Delivery update
We've kicked off Q2'22 with over 90% delivery of GEN 2 orders making great beer in homes across Europe and the rest of the world. While there are still setbacks with British, Norway, Swiss customs and Asia countries, we've been seeing less delays in shipping and shipped all orders around the world.
As of right now, all spare parts have been made and it's ready to ship the remaining 300 Smart Kegs. We're in the process of finding the right vessel and container for a decent price. We expect shipment in the short term.
Our delivery team has a list of all outstanding orders that still need to receive a Smart Keg. Our team will start dispatching Smart Kegs once the container will arrive in our warehouse in the Netherlands. For orders in the UK, Norway and Switzerland, we will work with local partners. They will handle the individual orders. This will reduce the delivery issues.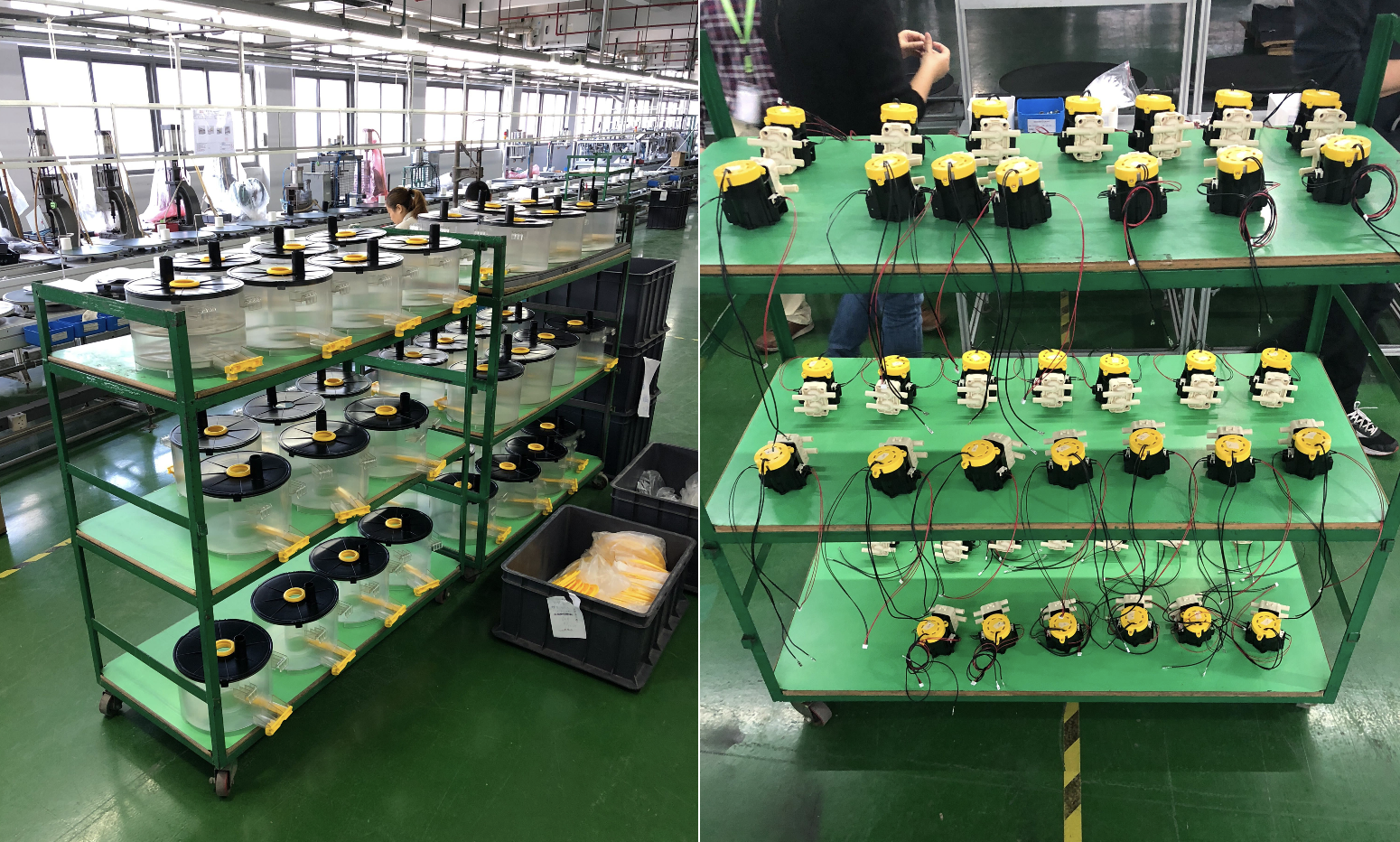 Making Spares parts (Mash tun on the left and 3-way valve on the right)
GEN 3 Production update - War in Ukraine & lockdown delay
In November 2021, the engineering team improved the design on various points based on usage feedback, making it easier to manufacture at scale, improving overall product quality and serviceability. For the last two months we've been working around the clock to find a solution for a crucial component that was manufactured in Ukraine.
At the same time COVID and monetary policies against Russia have caused major shifts in the global component market which we have had to tackle in parallel. We've looked all over the world, but current reality has unfortunately made it impossible to meet our current delivery window. This means we have to postpone deliveries for GEN 3 from Q2 to Q4 2022.
We were so much looking forward to delivering you our new and improved version and we know this is deeply disappointing for many of you. We believe in our community and share our love for beer and brewing with one another. Therefore, we set out below transparency on the causes for these delays, so you can decide for yourself if you still want to support us on our collective brewing journey forward. We thank you in advance for your patience and understanding.
For those of you who have ordered a GEN 3 machine, we want to thank your patiences and continued support for the manufacturing and logistics teams are dealing with multiple challenges in the market mentioned in the last update in February 2022
War in Ukraine, inflation and energy costs
Unfortunately, one of our components was manufactured in Ukraine. All the people in the factory are safe so far what we heard from them, since it was in a less hit area, but you can understand that things have been a bit hectic for them. Due to the war, our Ukrainian partner unfortunately was no longer able to manufacture and deliver the component and we had to find a new supplier. After searching far and wide, we've found a new one luckily that can make the component. However, this was a custom component which we had tested extensively and improved over time. So we're currently in the process of getting this component customised, re-certified and retested. Both the switching of suppliers, setting up the production line, the testing and the certification are not a short proces and take a few months at minimum. Skipping either was not an option since then we cannot guarantee product quality and so far we haven't found anyone who could do it quicker. Even though our new partners who have our full trust, this has unfortunately resulted in approx 5 months delay for our GEN 3 deliveries.
Besides the direct impact in one of our key components, the monetary policies against Russia have resulted in steep inflation and rising energy costs have caused major shifts across the global components and manufacturing market. A large number of suppliers had to renegotiate due to the tightening of their belts so to speak, meaning several component suppliers had to shift priority to large customers. It feels like David vs Goliath.
COVID and lockdowns impacting main assembly line and several key suppliers
Uncertainties surrounding new COVID variants has caused several lockdowns in Shenzhen (our factory location) and Shanghai (vendor location) resulting in less available staff to work and longer production backlogs for many of their (also larger) clients. One of our vendors that make the stainless steel keg has been impacted by multiple lockdowns in their region and they lost time and resources and postponed production. Combined with the above strain on prices, we had to shift the assembly moment.
Increased pricing and free pro-membership
For the above reasons, the delivery will be shifted from June to December 2022. Our manufacturing team is doing its utmost best to get the next GEN 3 as soon as possible to your kitchen so you can start brewing beer.
As the prices are going up everywhere, Minibrew will increase the entry CRAFT model with a price bump of at least EUR 100.
There will be no additional logistic charges for anyone that purchased the GEN 3 in the past. Next to that, everyone that purchased a GEN 3 will receive a 6 months pro-membership for free. Customers that have bought a GEN 3 CRAFT pro or GEN 3 CRAFT Pro+ will get an extension of 6 months on top of the membership. Please note that we will reach out with activation instructions when delivery has started.

Worth the wait..

Simon Turner just started with brewing on the GEN 2 and is hooked. He is using Minibrew to build his knowledge base and craft delicious beer. As he said before, it's worth the wait.
Software update
Our software team has been working on a lot of items related to the architecture which are not directly visible to everyone, except that less issues should occur regarding kegs lost in space or stuck in the cleaning process. The team has pushed as well minor update on a number of items
New releases iOS / Pro-membership
In version 1.73.51, We improved push notifications based on various triggers
Improved user experience on how remove trub, fill and remove the mash tun as well connect the water outlet tube
On the back-end we fixed the deployment of new projects between our development, beta and production environment
Android app
Internal testing is almost completed and we're making the app ready for beta testing.
BETA Program become Minibrew launcher (beta)
In November 2021, we announced the android app and promised to give you a taste of MiniBrew Android soon. That time is almost here.
We noticed that lots of people want to join the group but don't fit the criteria directly as the beta program was focused on gathering structured feedback from a select group of individuals with multiple kegs and a certain amount of brewing experience.
By transforming the beta program to Minibrew launcher (beta) we hope to get a more diverse set of feedback to improve your experience in general. The Android app will be available to download from Google Play Store expecting from end of May.
In the short term, we want your feedback on the Android design (it's the bare bones) and updated language of our Operating System + all features like brewing, fermentation and bespoke manual temperature control. Please give suggestions for improvement by joining our Slack channel. A link to download the Android app and give feedback will follow shortly.
Hiring
Want to join the MiniBrew team? We are hiring a team of technical customer specialists who can help our users in the evening and weekends.
We only accept applications where people cover at least 2-3 days in the week.

You will get full training on offering technical support to our users

A iPhone with the tools app (special app to move processes manually)

MiniBrew to brew your own beer and other swag
Next update
In the next update, we will post an update about the POM service and other new items, such as the MiniBrewers event hosted by Minibrewers Richard and Eelco at Bird Brewery (Amsterdam) on June 11, 2022.
Cheers
MiniBrew Team