Home Brew Set Up ideas - How to Set Up Your Craft Beer System
by MiniBrew Team, on May 13, 2020 4:21:51 PM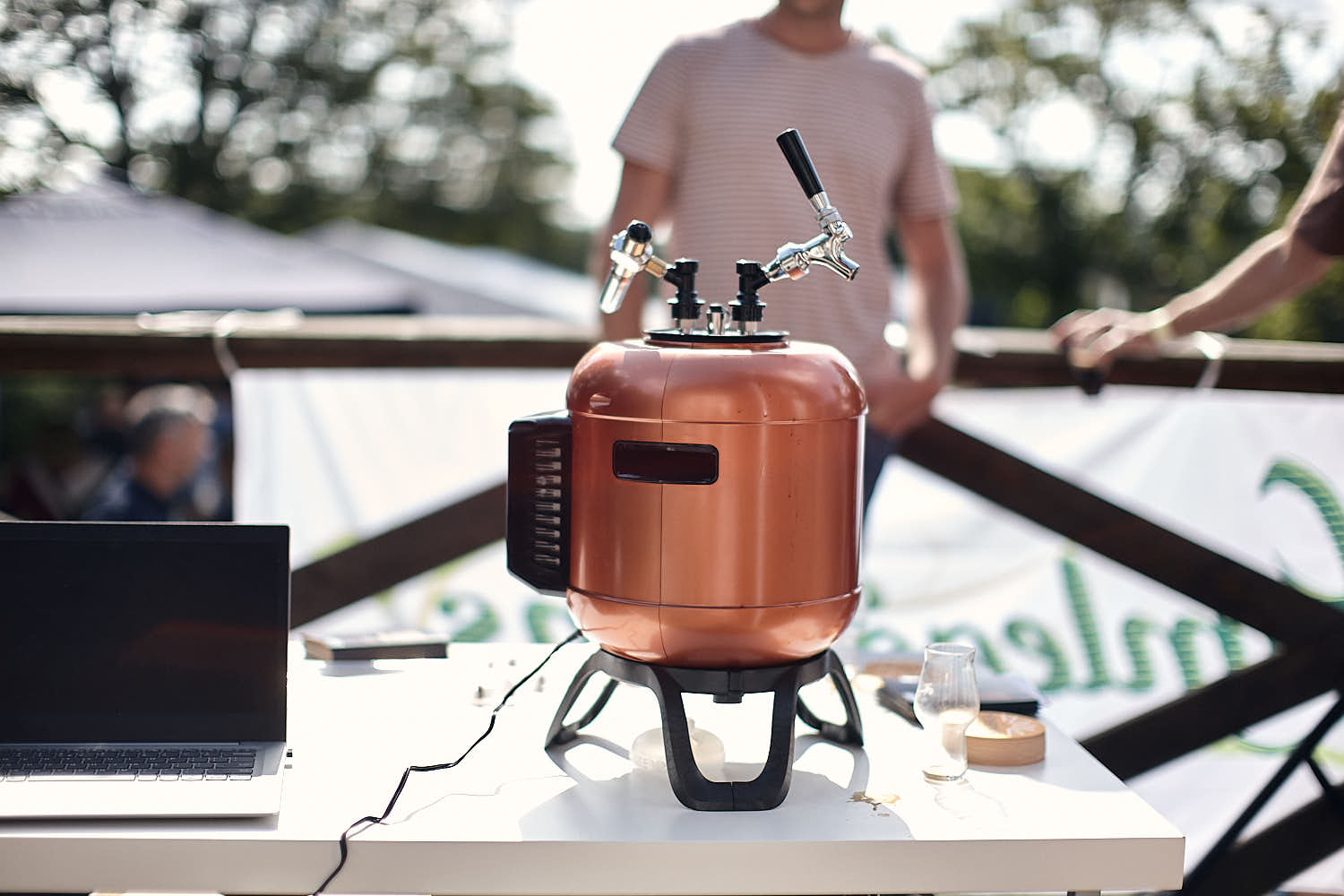 Getting started with your first craft beer homebrew system might seem daunting, but there are lots of ways to make the process less stressful. Making your own beer is, after all, supposed to be fun!
There are lots of different ways to approach home brewing systems. Some of the older processes are seemingly very straightforward, but actually end up costing you far more either financially or through their labor intensive requirements.
This is in direct contrast to the simplicity of the MiniBrew CRAFT, where you can quickly and easily make your own flavorsome craft beers.
Here is a useful comparison to help you get to grips with these processes and the different options available to you as you embark on your journey to brew craft beer at home.
Small brewing kits
Some homebrewing systems are incredibly simple, requiring you to simply boil ingredients over the stove and achieve results extremely quickly. However, this is not an approach which will work for most eager enthusiasts, as it doesn't allow room for experimentation or repeated use. It can also be incredibly messy, with ingredients all over the kitchen and an uneven quantity of beer produced.
The benefit of this methodology is that there's no real need to 'set things up' in the traditional sense so you can get straight on to your craft bier.
Intermediate brewing kits
These brewing kits are significantly more comprehensive than the first tier, but they are still not as detailed as dedicated home brewers may want. They can also quickly become unexpectedly expensive. To establish a simple home brewing system, you can invest in a multitude of craft beer brewing equipment such as a gas burner and a kettle for filtering liquids, a thermometer, weighing scale and sanitizer. These systems are better for enthusiasts who have a little more space and time as they can be labor-intensive to construct and require a significant amount of room.
Automated beer brewing systems
These systems are more complex than the intermediate brewing kits, but still not the crème de la crème of home brewing. They may allow you some control over a few elements (such as temperature control) but they rarely allow for full automation and certainly not all-in-one control.
All-in-one system
Setting up a MiniBrew CRAFT all-in-one system is much simpler than DIY solutions and also miles ahead of most automated beer brewing systems, thanks to its compact size and efficiency. The MiniBrew CRAFT is a highly effective piece of kit, which provides all the tools you need to try a range of fantastic home brew recipes in the comfort of your own home.
MiniBrew CRAFT is the first fully automated home brewing system in the world, made for ease of use and consistent beer quality. As a smaller unit, it's easy to store once you've finished brewing, and you'll be able to enjoy much more experimentation with recipes as a result.
MiniBrew creates batches of 5 liters, which is an ideal quantity for sharing with family and friends. It's also a manageable volume when you want to focus simply on mastering the techniques you've discovered from your favorite home brewing books without generating lots of waste.

Here are a few of our top tips and home brew set up ideas to help you get started:
Setting up the MiniBrew CRAFT
The MiniBrew CRAFT is specifically designed with craft beer in mind, so you can be sure you have the perfect partner for making delicious beverages.
The MiniBrew CRAFT comes equipped with everything you need to get started, with a simple plug and play mechanism which ensures there is no fuss or mess associated with the process. Many actions (particularly when brewing and serving) are controlled via a dedicated app, so you can be sure of ongoing quality control without having to continuously monitor the process as you explore your new hobby.
The app is free to use and is designed to guide you through the whole process. If you temporarily lose Wi-Fi connectivity, don't worry! The machine will continue to follow your recipe by itself, even without Wi-Fi, until it requires your action, at which point it will notify you via the app once your connection is restored. This means consistent, reproducible, great quality beer without you having to juggle manual controls via brewing. What's more, our app is continually updated and entirely dynamic for your total ease of use.
Brewing
Firstly, plug the MiniBrew CRAFT into a socket, and ensure you have the ingredients you need – malt, hops, yeast and water. Ensure it is clean and dry before you begin and connected to a power source. The app will instruct you to connect the Base Station to your Wi-Fi.
The app will guide you through the brewing process and prompt you to connect the machine to a water supply and add your ingredients. It will tell you when to add your malt to a large mixing bowl, how much water to add, when to mix and how to proceed to the heating stage.
Heating will take around ten minutes. Boiling then takes place. You can incorporate up to six hops while boiling. The cooling process then needs to take place.
After cooling, the app will instruct you on the next steps to sanitize your equipment so you can move on to the fermentation process.
Fermentation
The app will guide you through steps such as removing the Hop Carousel, Mash Tun and Hop Filter and ensuring your yeast packet and scissors are sanitized. You'll then add the yeast to the mixture - this is the start of the beer fermentation process. At the end of the primary fermentation, the MiniBrew app will guide you to remove the Airlock and replace it with the Pressure Relief Valve.
Serving
Your MiniBrew CRAFT will cool the beer down to a drinkable temperature automatically. To serve, swap the CO2 cartridge and attach the tap to the Smart Keg Lid. You can now pour the freshest of craft beer.
To have more control over your flavors, you can use a wide variety of different flavor packs from the Brew Pack selection, each designed to create delicious beers without the hassle often associated with home brewing.
Once you are comfortable with your new home brewing setup and thirsty for more, you can expand your operation with additional kegs or by purchasing a Brewery Portal license to get more experimental and flex your creative muscles. The Brewery Portal gives you freedom to try new things such as creating your own recipes and sourcing your own ingredients to build your own flavor creations.
To become a #CraftBeerHero, you need to gather all the facts about making tasty beer! At MiniBrew we have the ideal solution for consistency of taste, quantity and quality – and our guide to brewing craft beer at home will set you on the right track for success from day one.